Author Archives: Fifi
27 Nov 2014
Sorry, this entry is only available in French.
17 Nov 2014
Nouvelle affiche en ligne…
Bonne semaine !
On se retrouve à partir de mercredi sur le salon Créations & Savoir-faire ?

03 Nov 2014
Over the last few weeks, I've been working to expanding on the "Messages" series (to be found here, and posters and cards there). I was going to reveal them one by one, but then I thought that it would be nice to make things more fun and put together a surprise package (yes, I know even though the previous one was just a month ago!)
I decided to tell you what's inside, for a change: there are 12 postcards (including 6 exclusive images) and a small poster (previously unreleased). But I won't show you anything more, so it will be still be somewhat of a surprise …

On sale in the shop – Price doesn't include shipping (because it's more simple if you'd like several, if you live outside France, or if you want something else in the shop).
28 Oct 2014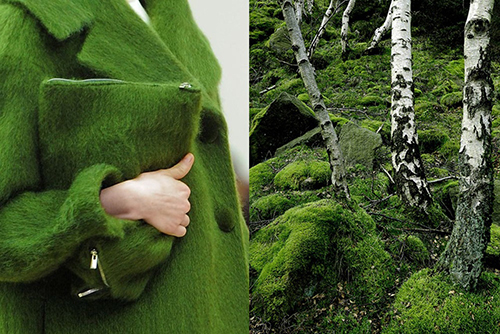 On Where I see fashion, Bianca Luini assembles fashion images and photos, inspiring …
21 Oct 2014
It's been quite a while since I posted a free pattern …It's about time I made it up to you!

10 Oct 2014
Le Corbusier's "Cité Radieuse" ("The Radiant City"), in Marseille, is a place that has fascinated me for quite some time now. I have rarely seen a building that expresses such force and harmony (except perhaps the Taj Mahal, which, as I'm sure you would agree, has very little in common). I could have tried describing it to you, but nothing compares to seeing it in person.
The same could be said of the exhibition currently showing there… which is what I wanted to talk to  you about today: "Défini, fini, infini – Travaux in situ" by Daniel Buren.
It inhabits the rooftop terrace of the "Cité Radieuse", as curated by Ora Ito, for MaMo. Buren created seven monumental works, specifically designed for the singular setting. We find Buren's trademark mirrors, lively colours, lines and geometry … And, of course, the way it all interacts with the site itself.
Given the success of the exhibition, it's been extended until October 31. There is still time to go. And expect me to go back one last time before it's really over…
[vimeo]http://vimeo.com/100332346[/vimeo]
MAMO – Centre d'art de la Cité Radieuse
280 Boulevard Michelet -13008 Marseille
From Wednesday to Sunday from 11 am to 18pm- Until October 31.