Author Archives: Fifi
01 Dec 2011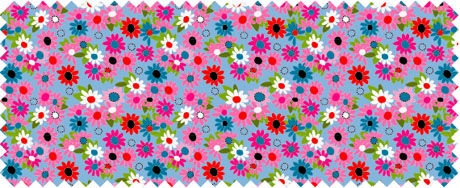 Good things come in threes… Despite the work it means, your enthusiasm got me, so here we go again for a new Advent calendar!
How it works? You will find a pattern download for free each day.The next day it won't be available anymore. Instead you'll find another one. And it happens like this every day until Christmas.
What can I do with those free patterns?
Whatever you want: print them, cut them, bend, create, decorate, make giftwrap, wreaths, greeting cards… All I ask is that it remains "domestic" use. What does that it mean? For example, it means that you can publish what you made with them on your blogs, I'd love that, but you can not use the pattern as a theme of your blog. It also means that you can use theme to make cards and origami, but you can not sell them without my permission.
What I can not do with those free patterns?
You can not resell or distribute them. In one word, they are not free of patent.
Well, I offer you a gift and then I bothering you with all this little details, but these are the most common questions, and I already had a few surprises, so I figured it might be easier to answer here …
The countdown has begun!
Please tell me what you think about these patterns, give me ideas, and show me what you do with it… See you tomorrow!
29 Nov 2011
At Créations & Savoir-faire Fair, people was gathering each time Kristina was teaching how to do these pretty stars. I know that many of you already made your ones at home after the fair, but I am prettu sure that you will be happy to have a tutorial, right?
Here it is ! It is very easy to make, all you need is 4 sheets of origami paper. You don't even need glue !
If you enjoy Kristina's tutorials, and since it's time to start thinking about Christmas gifts, you might want to offer her book: Déco de papier published by Éditions Tana. It's awesome!
24 Nov 2011
Sorry, this entry is only available in French.