Author Archives: Fifi
26 Jul 2010
Where is Charlie?
Hi, hi, hi, it makes me laugh!!!
(PS : Charlie is the french name for Waldo…)
16 Jul 2010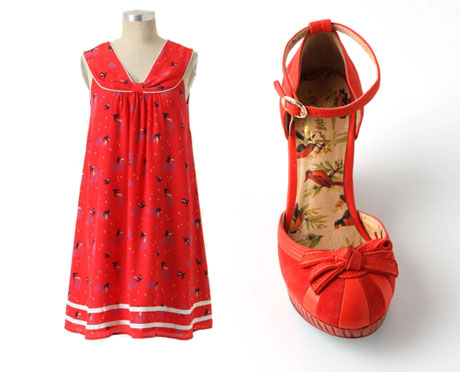 Birds on a bright red dress, retro-but-too-retro style shoes and fake cherries as real earrings.

Ok , I confess … this time I could  not resist and they will be packed in my holiday suitcase …. for real  !
Dress and shoes : Anthropologie – Earings : Les Fleurs.
08 Jul 2010
Sorry, this entry is only available in French.
27 Jun 2010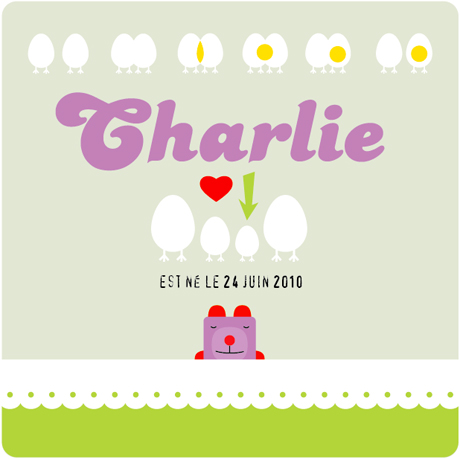 He was waiting for the sun. Charlie arrived  on the 24th of June at 12:28 pm.
Today, we came back home. This is the beginning of a new life !
24 Jun 2010
It was one of my dreams when I was a little girl (yes, I know, I had a lot of dreams !). It finally came true one year ago.
I didn't post it here because I wanted Marie Claire Idées to be the first to feature it. Now it is, so I am happy to show you this little house which is now Susie's dream. Even if she now dreams that one day, there will be a kitchen, a bed for her dolls and much more…
If you want a house like this one, the tutorial  is in Marie Claire Idées n°79 . Paint from Farrow and Ball and Ressources. Thank you Camille !
14 Jun 2010
Sorry, this entry is only available in French.