Author Archives: Fifi
11 Jun 2010
How much time do I have before the baby will come? A few hours ? 3 weeks ? I have no clue… Still I decided that I should stay away from the studio, to get ready for the birth, to rest at last…
But the studio is still open! Aurélie and Sibylle are here to make sure everything is going well until the summer break in August. Only custom made creations will have to wait until September…
08 Jun 2010
Sorry, this entry is only available in French.
04 Jun 2010
Just like sunny weather, they have been expected! Finally, we are ready to show you the dresses created both by C'est dimanche and Fifi Mandirac.
It was a little bit long because, besides the stylism work done by Sister Alma, and the graphic design which I did, we had to develop the printing of the pattern directly on the fabric, which quickly becomes complicated when you have 5 patterns in 3 different sizes (2 years, 4 years, and 6 years).
They are now on sale on the blog. For now, you'll be able to order only the sewing kit. We'll be back very soon with more details on the dress "ready to wear", you have my word!
Orders will be prepared every 2 weeks. For this first session, every order made before the 9th of June at night, will be shipped 2 weeks later, after this date. The second session is therefore planed for the 23rd of June for a shipping 2 weeks after….
Sister Alma and I kept our little routine, so the dress is named after a town :  Paris. The different patterns all wear names : Susie, Jeannette, Scarlett and Pia.
I almost forgot! There is a little surprise : on each kit you'll find the pockets' flap in 2 different colors. You pick your favorite ….
I encourage you to read Sister Alma's post, which brings more details. You will also find a chart size.
When ordering, do not forget to mention the size you choose.
01 Jun 2010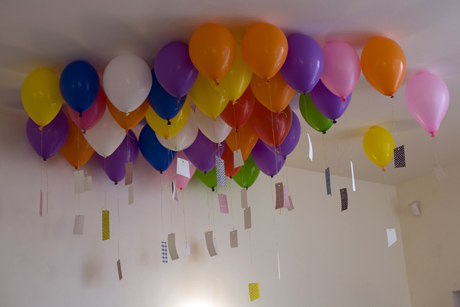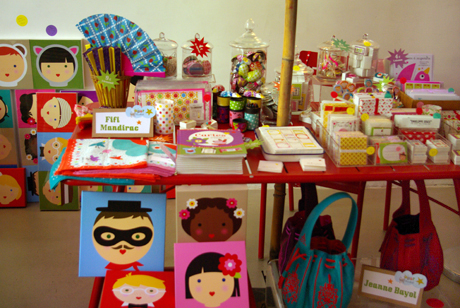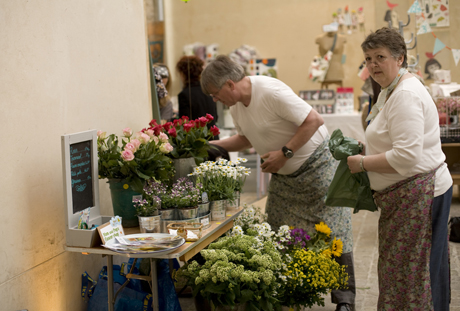 A little glimpse of the Super Market! We had a great time!
Many thanks to everyone who talked about it, who participated, who came by, and of course a huge THANKS to my friends the Super Girls, without you this crazy project would have never exist!
Photos Laetitia Duarte, Mili, et Fifi.
30 May 2010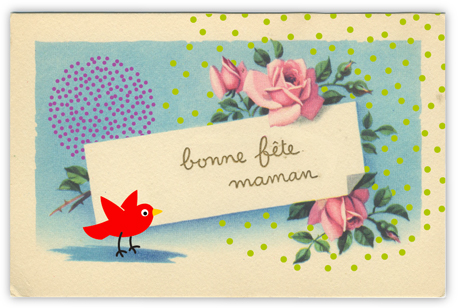 Today (in France) it is Mother's day.
So twice more reasons to be happy!
28 May 2010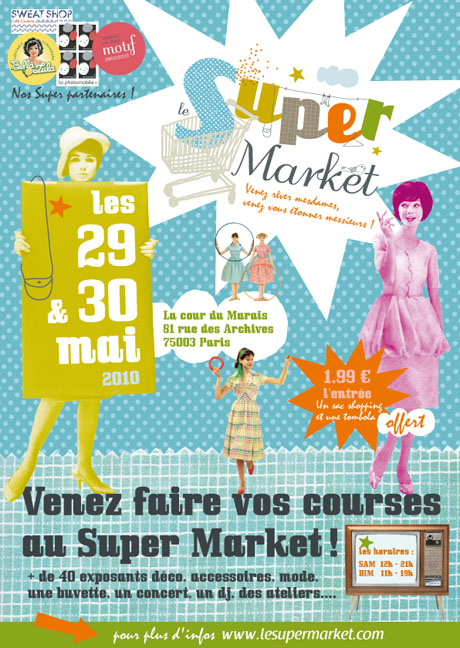 We first talked about it  a year ago, we've been working on it  for over 8 months, and now it's time : tomorrow it's the big day, the 
Super Market
opens its doors!
Seeing how much energy, fun and pleasure we had to organize it, it can only be fantastic. So I am telling you one thing : come, it'll be great !! You have my word! Trust me!