Author Archives: Fifi
01 Jan 2010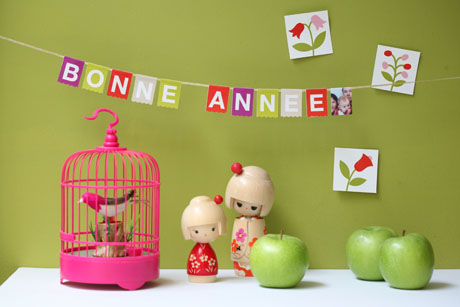 Happy new year !!!
Picture from Claire Curt in "Cartes, faire-part et billets doux" book.
25 Dec 2009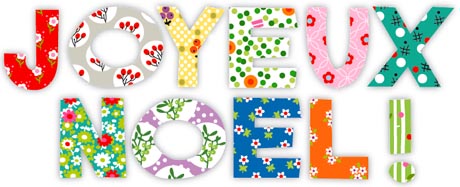 Thank you for being here everyday for the Advent Calendar !
Today is the last day …
But I can't finish without one last surprise that will probably comfort those who couldn't be there everyday.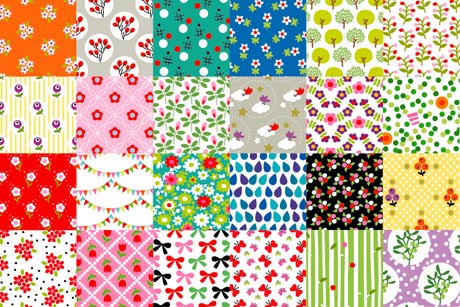 I have gathered all the patterns on 4 pages in an ideal size for making a long guarland. It's a piece of cake to make but since it's Christmas, here is a tutorial.
I wish you happy, joyful and colorful holidays!!!! !

22 Dec 2009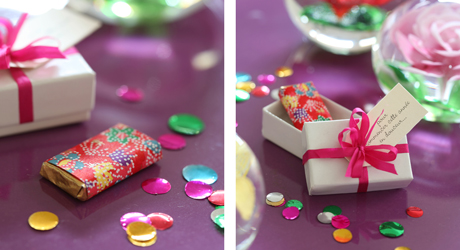 I know I promised to give you idea of how to use the pattern you download each day till Christmas.
But time is flying by, and did not let me post any, so here is one taken from my book : "Cartes, faire-part et billets doux" :
– Take off gently the wrapping paper around the chocolate, so you can use is as a model for the new one  that you will cut out from a nice printed pattern. Then close it with a bit of glue.
It's such a piece of cake, that it doesn't matter if you do it at the last minute… It will be the perfect final touch on your Christmas table !