Author Archives: Fifi
06 Nov 2009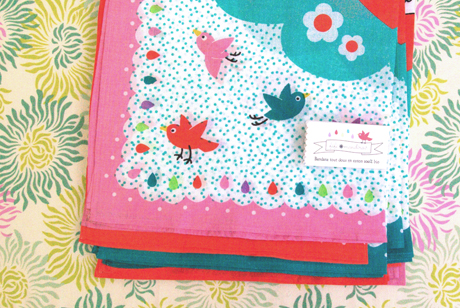 It took some time, but the bandanas I talked about this summer finally arrived!
I wanted them in bio cotton, so I hoped the fabric would have a smooth touch, but good surprise they are really soft! Just perfect to warm up your neck in these cold days…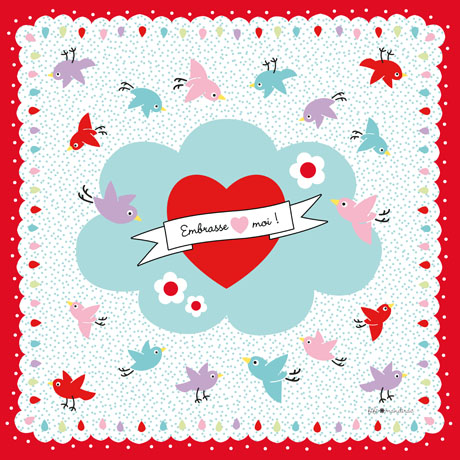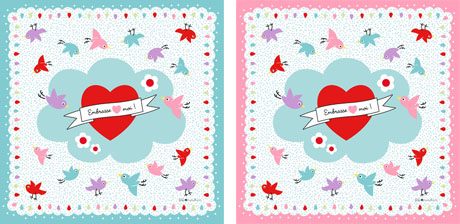 Square scarf size 50 x 50 cm made of 100% bio cotton.
03 Nov 2009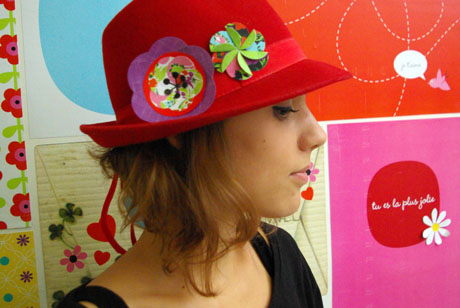 It's been a while since the last "craft work"! So here is a new one to get back to practice.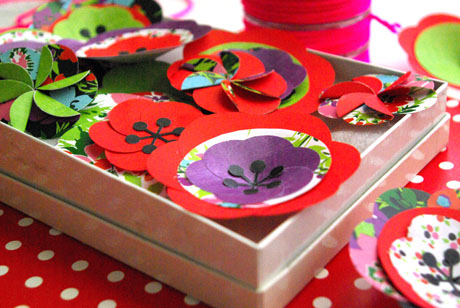 Starting with only paper circles, you will create 3 different types of corolla-shaped flower! Here is the secret.
Use your imagination to create different flowers by assembly them. Then you only have to figure out where to put them. On your hat, in your hair, or on your "decolletage"?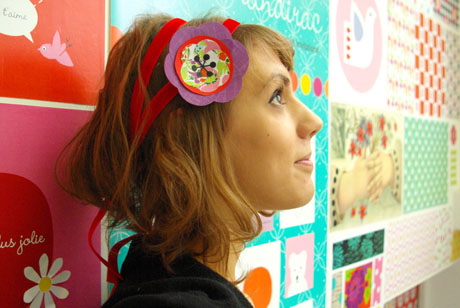 Many thanks to my two interns : Maud for making the flowers and Véronique who let me shoot her for her last day of work !

31 Oct 2009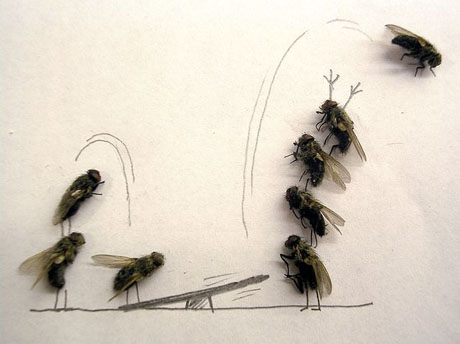 Today is Halloween, the day we love to be be scared. So I guess this is the right time to share this link. It's very funny but still a little bit scary because it's about… dead flies!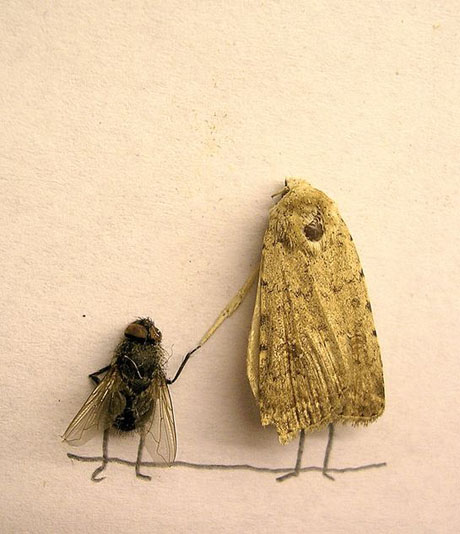 Via Ffffound
27 Oct 2009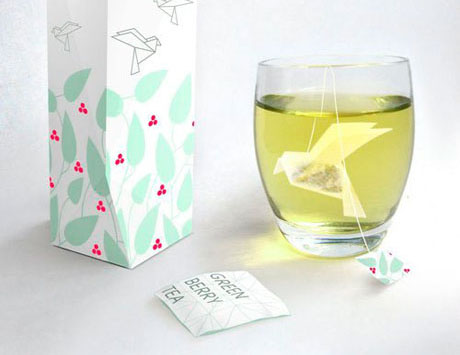 A tea break, just to enjoy this lovely idea I wish I had…
But it is from Nathalia Ponomareva who imagine a T pod that would became a bird while brewing. So clever.
Via Fubiz
22 Oct 2009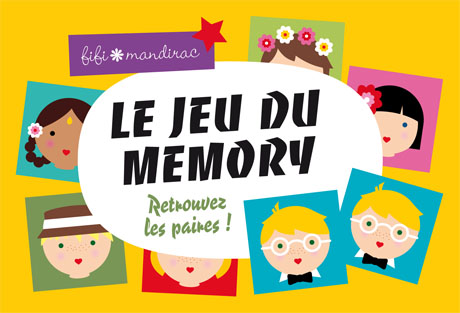 Time has come to launched the next novelty production. This will be a memory game with my sweet little Marouschkas!
I dreamt it with nice thick cards in a colorful box. Easy and pretty to tidy up!
I know from my own experience that it's a game that lasts. You can have fun whether you're old or young. I've already played many times with Susie (not yet 3 years old…) and it's not always the one you would think who wins…
But why I am telling you that when it will only be available in december ? So the eager ones to have it can get it for a lower price. The 30th of november the price will be up to 17 euros…
Box with 40 cardboards size 44x44mm.
Delivery in the first days of december 2009 at the latest.

15 Oct 2009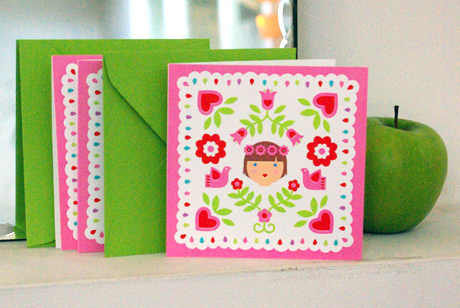 A little Rosalie was born a few days ago…
Her parents commissioned me for a birth annoucement that will refer to their slav origins..
Here is the result. I like it so much that I am thinking of including it in the collection. What do you think ?