Author Archives: Fifi
14 Jul 2009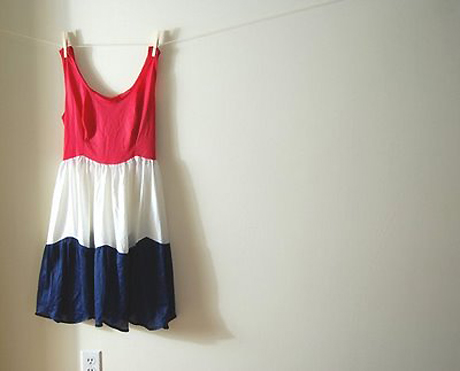 Picture found here.
10 Jul 2009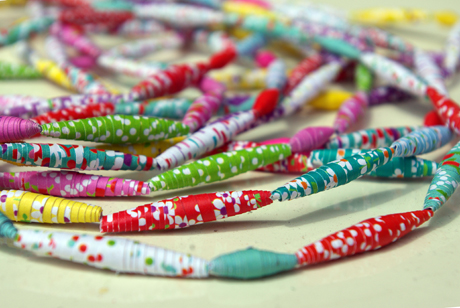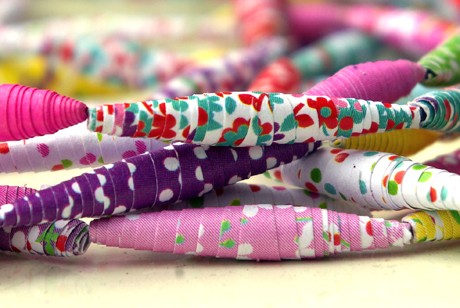 With some nice paper, some glue, a little patience and explanations here, you will be the prettiest at National Day bal with this "less expensive-necklace-of-the-world"!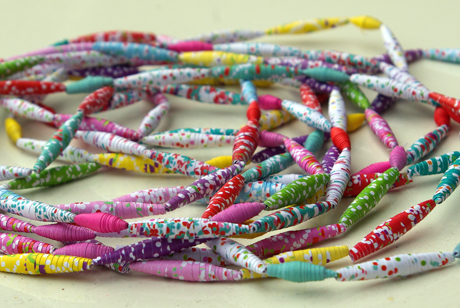 09 Jul 2009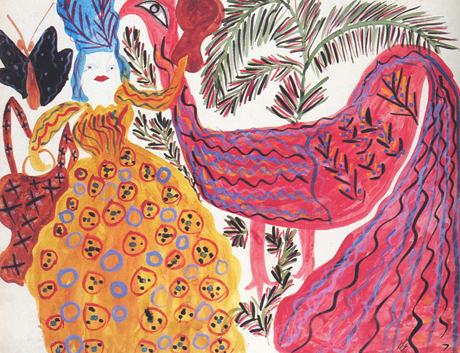 How do you become an artist ? Baya never ask herself this question. She was born as such. That was in the early 30's.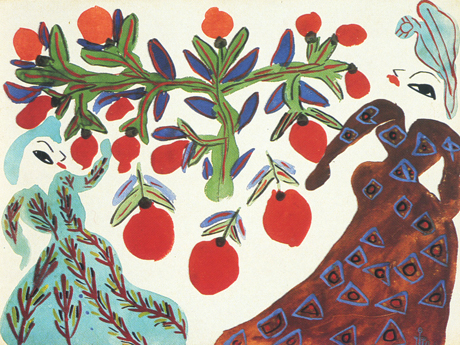 Little orphan from deep in the Maroccan countryside, she knew nothing about art and she was to become a maid. But her urge to paint was so strong that it succeeded in breaking her fate.With pure luck and also lucky encounters, she had her own exhibition at the Maeght Gallery while she was only 16. She mingled with Picasso, Braque among others. But her success has nothing to do with luck.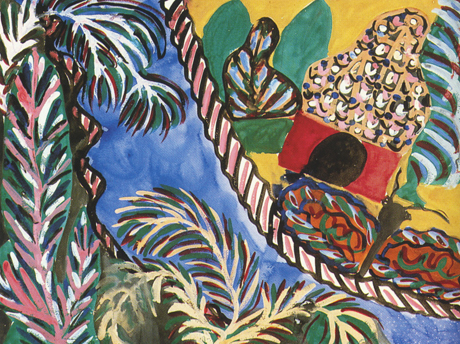 Baya has such a way to gracefully fill the space with shapes and colors that in spite of a naive stroke she makes me think of the greatest. And also of sun and holidays… summer in short!
03 Jul 2009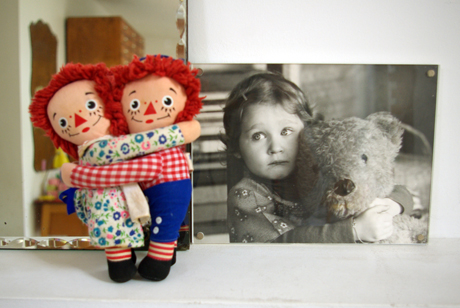 Sometimes, serendipity is in the insignificant details…
Today, my Raggedy Ann and Andy dolls and me and my teddy bear have the same hugging attitude!
30 Jun 2009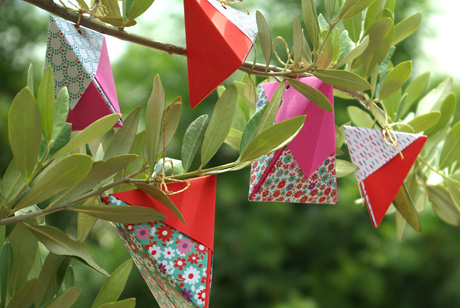 June is ending. So is Kristina's internship. From now on, if you want to follow her, it happens here.
But before leaving, she gives us one last origami lesson to learn how to make funny berlingots. Don't you think it would make perfect favors?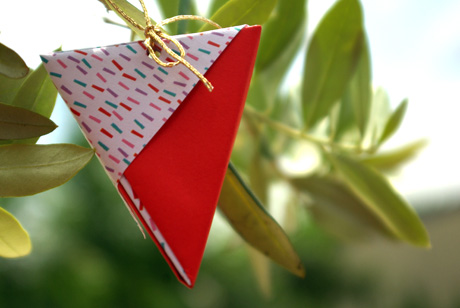 She used a new pattern range. Could you guess how I choose to call it ? Kristina of course !
18 sheets. Size 12 x 12 cm or 15 x 15 cm. Shipping fee included.
24 Jun 2009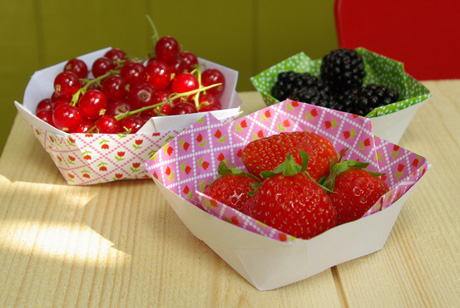 Summer is finally here!  And so it's the return of great parties in the sun.
To serve summer fruits, Kristina has prepared a new origami lesson.
Enjoy!