Author Archives: Fifi
24 Jun 2009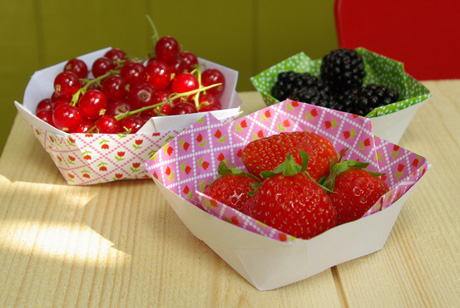 Summer is finally here!  And so it's the return of great parties in the sun.
To serve summer fruits, Kristina has prepared a new origami lesson.
Enjoy!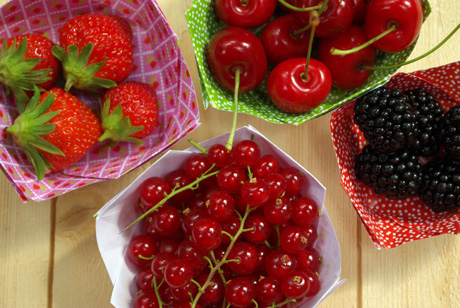 18 Jun 2009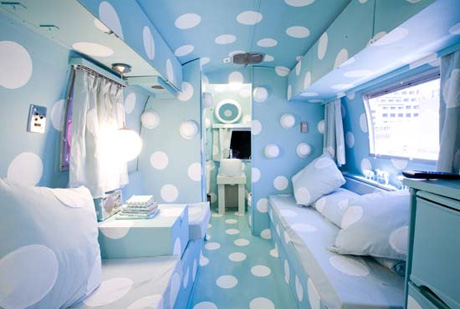 I never knew why, although I love space and big houses, I've always had a thing for cabins, trailers and other little cosy nests! Maybe because of their exotic and cheering feeling?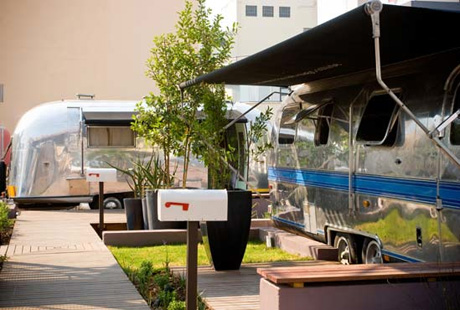 I've seen a report about this Airstream trailer's camp and since then I just dream to spend a few days (and nights) in the air! These coach-beauties were decorated by artists who gave each of them a very special personality.
"Dorothy" and her big dots and "Love of lace", rose-colored like a candy, are my favorites, but have a look at their 5 friends….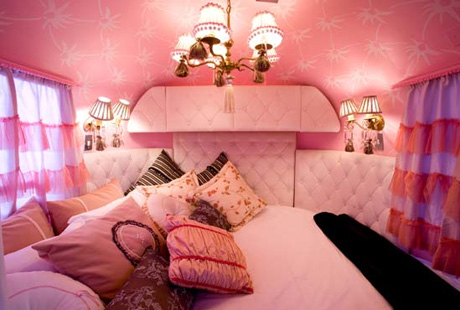 This luxury camping is located at Cape Town in South Africa, but most surprising, it is perched on the top terrace of one of the most classical hotels!
15 Jun 2009
I want to stop the clutter in my house but I don't want to part with something I already have and I care for. Still it's hard to resist to buy when I see something I love.
So I decided to open a new section with my shopping "not for real". This will ease my desire (and even my purse), allow me to keep a mark somewhere (in case the desire comes back)…and who knows, this could inspire my husband who always complains about having no ideas when it comes to gift!
Today, just for fun, I buy myself  some household things: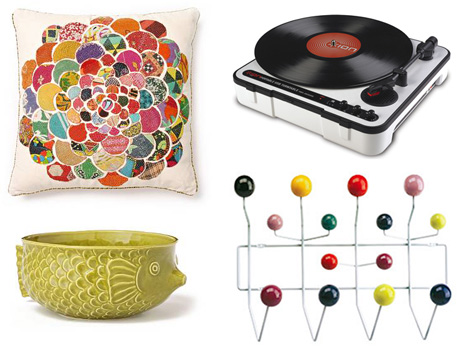 A happy pillow for the couch, a record player (with a USB key for recording all the vinyl discs I've just got back), a funny bowl for fruits  and a hallstand which is just lovely without anything put on. That will be all for today!
11 Jun 2009

Susie is 2 years old. Her drawings are getting less abstract, and like all moms, I am a big fan…
On the top it's a caterpillar. Here it's a crocodile :

Is it possible to be more obvious ?
09 Jun 2009
Who could have guessed I'd be one day on Decor8 ?
Since the beginning I have this blog in my "blogs que je lis" list. You know it for sure. Like about 25000 people (yes that's correct, you read the right amount!) I discover Holly Becker's finds day after day and it's a never ending inspiration. So I'm the proudest girl do be part of it today. It's like being a kid and having your own drawing showed off to the whole class.
Thank you so much Holly!
I had never realized how french my interior could look, seen by foreigners (here you can see my past appartement and some pieces of my present studio). Holly has asked her readers about that topic and, as you will read, you will find out some quite amusing and unexpected answers!
So here is a "before&after" to celebrate this event and just for the treat (I love looking at other's before&after !) :
Looking at these pictures makes me wonder why the hell did we ever move from this appartment just when it was all finished? Maybe just for the fun of starting again ?