Author Archives: Fifi
03 Sep 2009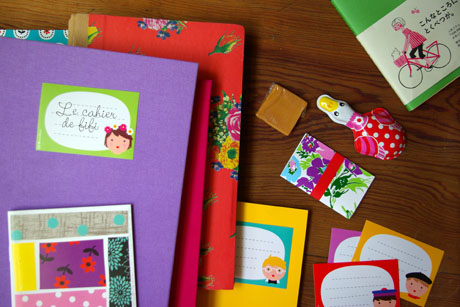 It's D day ! Moms have bought new schoolbags, children have prepared their pencils and copybooks, and I have made colorful labels to stick on books: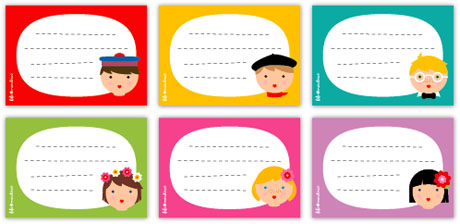 6 self adhesive labels – Size 85 x 60 mm. Shipping fee included.
To cheer up those who'd rather be still in vacation, here is something to get ready for the next breaks …
31 Aug 2009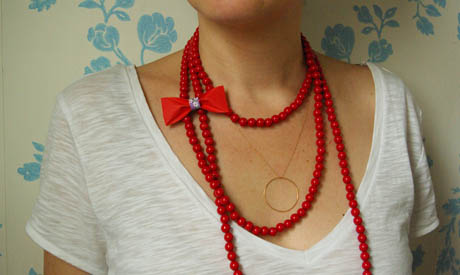 It's a great classic, but I am still crazy about what a little "bow tie" can do to the simple outfit. However, I don't want to be too dressy. So my little bow ties are made of paper.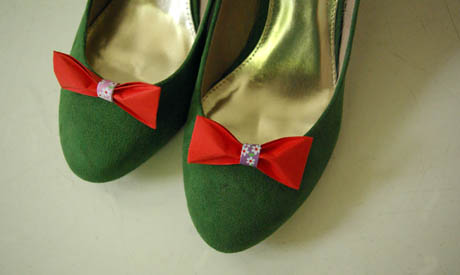 I wear them on a necklace and on my shoes…
What will you do with them ?
27 Aug 2009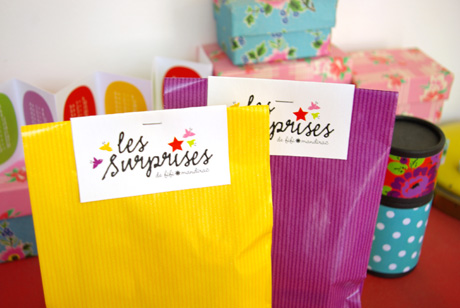 Just like every other year, getting back to usual life makes one wish to prevent holidays from ending, but one must admit that, after all, it's nice being back as well.
Reopening also stands for the promise of little self-indulgences : catching up with friends, getting back to one's habits, finding nuts in the garden, and possibly unfold the surprise package I've carefully prepared at your intention.
Just so that it remains a surprise, I won't elaborate too much. I just hope you like the Marouschkas and Marouschkos…
Shipping fee included (for France only)
26 Aug 2009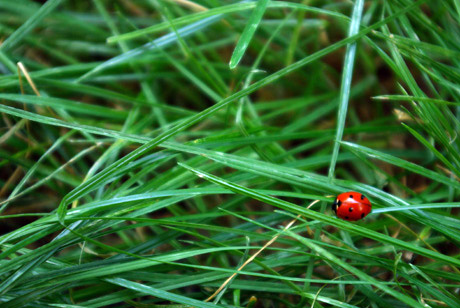 It's still the summer, but it's already time to get back to work ..
And I might have a lot to do when I see all the things you'd like from me.
Thank you for all those wonderful ideas!
As I promised, I randomly picked the author of one of the comments. It's Toute petite (who wears the number 6) who will received the book Carnets de Parisienne.
To the others, I give this little lucky charm ladybird that was passing by in my garden this morning.
20 Aug 2009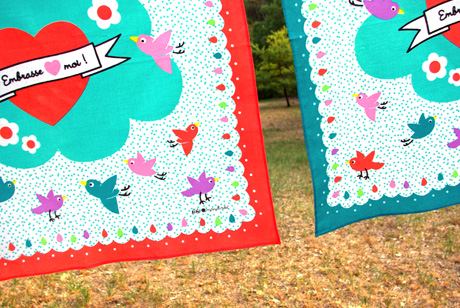 They are still at prototype stage, but as I just received them, I can't resist to show you what will be my next novelty, hoping you will like it.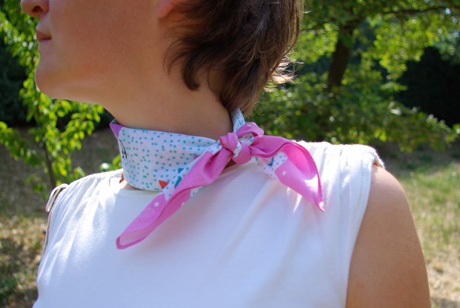 They are scarfs that you will tie wherever you want. Just like the bandanas we had when we were teenagers…
10 Aug 2009
Under the Provence sun, life goes at a slow pace.
So does this blog…