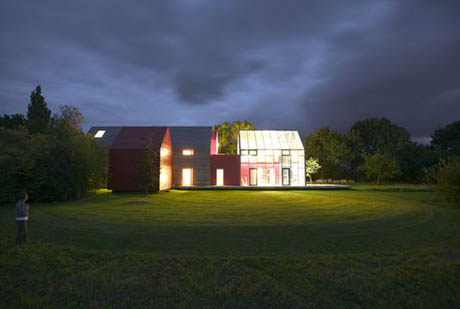 I always dreamt of renovating a house. I've done it. Twice ! Now the next dream (but I am not in a hurry!) will certainely be to build.
When the time comes, I will remenber this very surprising house.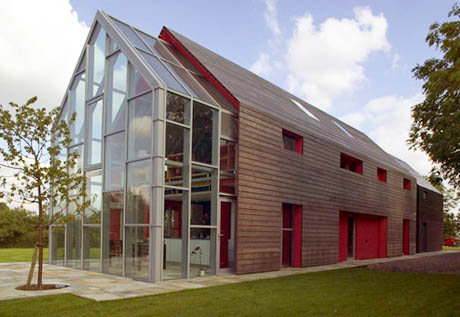 Just take off the wood dress and the house is all naked. It's magic !