Author Archives: Fifi
11 Jun 2009

Susie is 2 years old. Her drawings are getting less abstract, and like all moms, I am a big fan…
On the top it's a caterpillar. Here it's a crocodile :

Is it possible to be more obvious ?
09 Jun 2009
Who could have guessed I'd be one day on Decor8 ?
Since the beginning I have this blog in my "blogs que je lis" list. You know it for sure. Like about 25000 people (yes that's correct, you read the right amount!) I discover Holly Becker's finds day after day and it's a never ending inspiration. So I'm the proudest girl do be part of it today. It's like being a kid and having your own drawing showed off to the whole class.
Thank you so much Holly!
I had never realized how french my interior could look, seen by foreigners (here you can see my past appartement and some pieces of my present studio). Holly has asked her readers about that topic and, as you will read, you will find out some quite amusing and unexpected answers!
So here is a "before&after" to celebrate this event and just for the treat (I love looking at other's before&after !) :
Looking at these pictures makes me wonder why the hell did we ever move from this appartment just when it was all finished? Maybe just for the fun of starting again ?
04 Jun 2009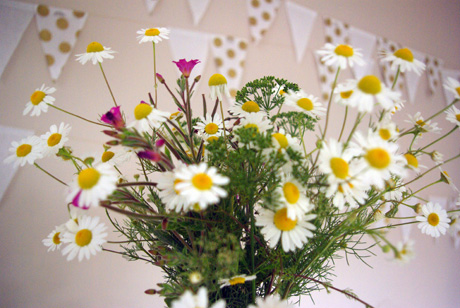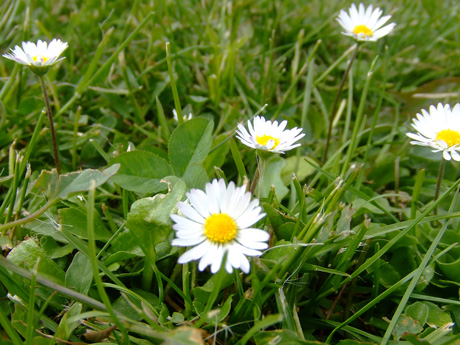 …flowers on this blog because I can't get enough of it.
(And also because I have too much work right now…)
28 May 2009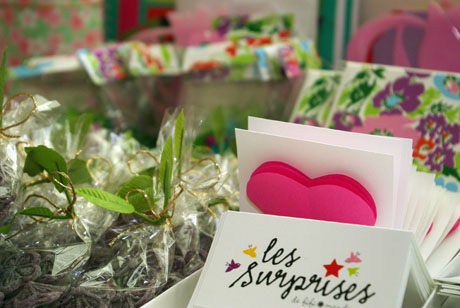 They make themselves scarce, but I know you like them, so because Mother's Day is coming, I worked hard and here they are, a brandnew production of lucky bags like from our childhood.
This time it' s about a floral motif, inspired by a fabric I showed you the other day.
But I don't tell you more, because otherwise it won't be a surprise anymore!
Shipping fee included.
27 May 2009
Believe me, it was almost as difficult as Sophie's choice…
But now it's time to announce the winners of the contest C'est pour qui?
At first, there is Anzil who enthused me by her weekly diary of polaroids. One for each day and all of them just so beautiful:
There is also Annsofi with her soft words like a security blanket, wraped in a lovely envelope:
And then there is Alessia who touched me by telling a lot about her. She is right, I always enjoy to know more about the persons who love my work:
At last, there is Mélanie who surprised me with a little construction for a cute studio where you can even find Susie:
Here it is. The winners will get the book as promised. So that the others won't be disappointed, I will send them a little surprise as well.
It makes me feel sad to know that this little contest is over, it was really great… I hope you enjoyed it! At least, I did!
And for someone who likes surprises I was very spoiled. Thank you soooo much!
26 May 2009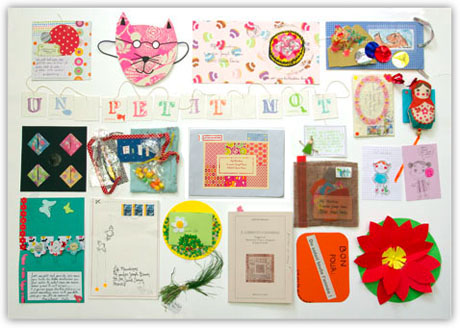 You impressed me!  I was just expecting little notes and look what I got! Every morning, I was excited to open my mailbox and discovering the daily mail.
Now, picking out 3 winners is too hard. Well, like the 3 musketeers, they will finally be 4 because it's really impossible to make a choice…
Just give me a little more time and I will return tomorrow with results and photos. It's a deal!