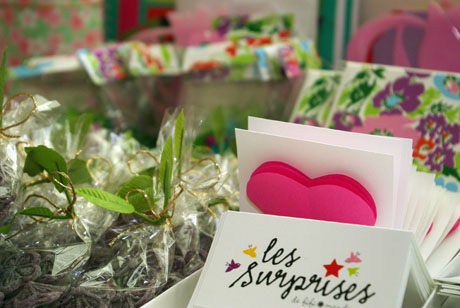 They make themselves scarce, but I know you like them, so because Mother's Day is coming, I worked hard and here they are, a brandnew production of lucky bags like from our childhood.
This time it' s about a floral motif, inspired by a fabric I showed you the other day.
But I don't tell you more, because otherwise it won't be a surprise anymore!
Shipping fee included.