Author Archives: Fifi
17 Apr 2009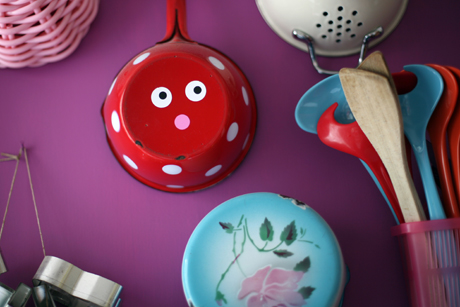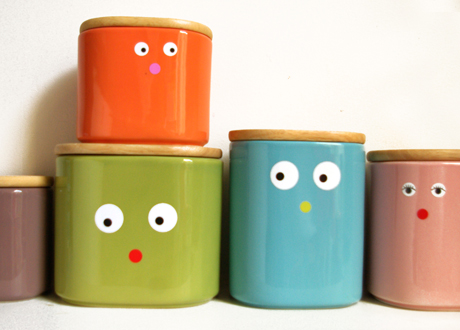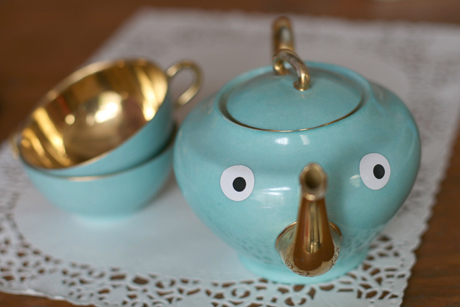 Hey! Hey! It always makes me laugh…
14 Apr 2009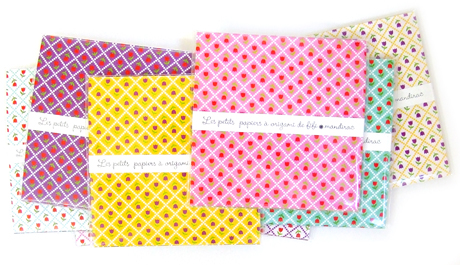 Here is the paper that Kristina used for the cubes !
There are four colour ranges (turquoise, yellow, pink, purple) each including 5 different patterns and one plain. That makes 18 paper sheets in each of the little packages.
Plenty to fold ! Especially because Kristina is preparing other origami lessons …
18 sheets. Size 12 x 12 cm. Shipping fee included.
09 Apr 2009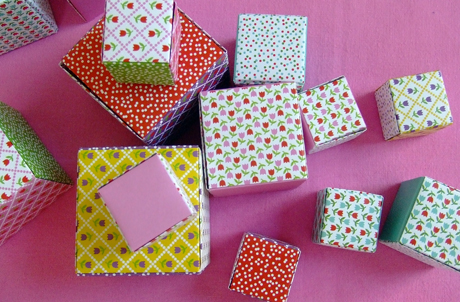 Origami paper piles up in my drawers because I don't know much about folding. I buy them only because I think it's pretty…
Kristina, an intern with the studio, is not like me. She knows about origami, and she is capable of doing amazing things with only folded paper! No glue, no staples. Nothing! Like those little cubes made with only 6 pieces of square paper. That's all she needs…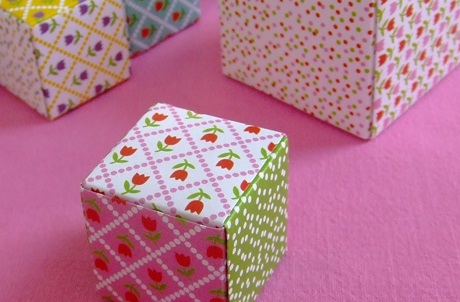 Now, I leave you with Kristina, she will teach you how to do it…
Have fun!
06 Apr 2009
Two weeks ago, that was my birthday. And I got this huge book as a gift!
Since two weeks ago, I kept flipping through the pages, discovering and rediscovering Charley Harper's talent. I already knew his pictures, which waken up some memories, but I didn't really know a lot about the author. But what a masterwork!
If your birthday is still far away but theses pictures make your mouth water, enjoy right here!
03 Apr 2009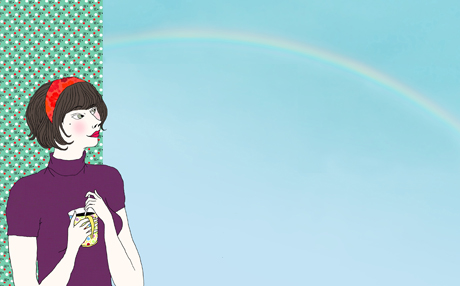 …sketched by Mai-Lan.
We have met only by mail, nevertheless I recognized me all the way to the cup of tea. It's because this girl has an expert eye for portraits. Better have a look at her blog which made me laugh more than once !

01 Apr 2009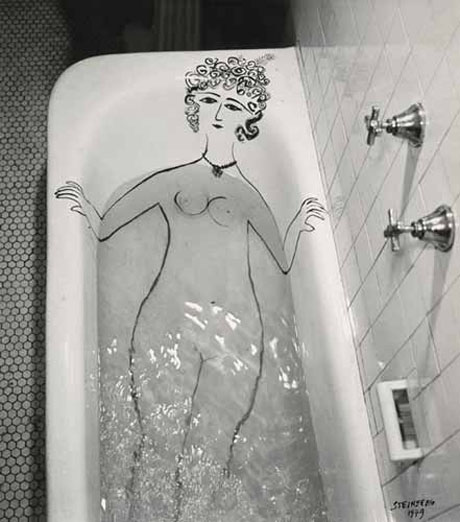 Because it's April Fool's Day, and to keep away from fish*, here's a picture I think it's funny! It's from Saul Steinberg.
*In France, on this day little paper fish are unremarkably sticked on people's back.