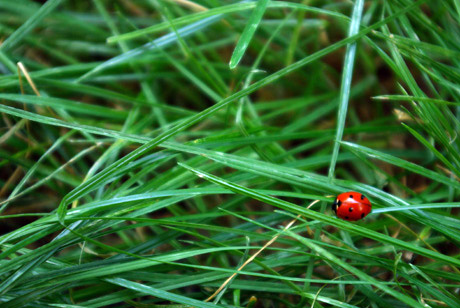 It's still the summer, but it's already time to get back to work ..
And I might have a lot to do when I see all the things you'd like from me.
Thank you for all those wonderful ideas!
As I promised, I randomly picked the author of one of the comments. It's Toute petite (who wears the number 6) who will received the book Carnets de Parisienne.
To the others, I give this little lucky charm ladybird that was passing by in my garden this morning.