Rubrique :
just like that
14 Jul 2009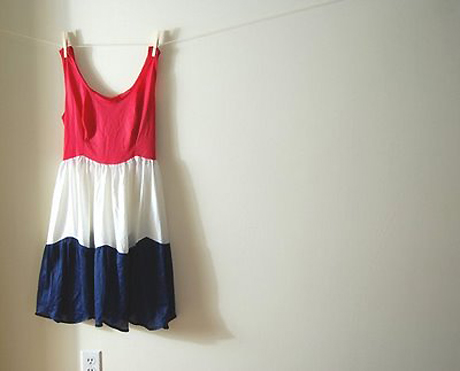 Picture found here.
03 Jul 2009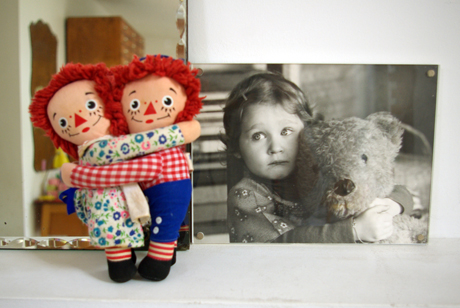 Sometimes, serendipity is in the insignificant details…
Today, my Raggedy Ann and Andy dolls and me and my teddy bear have the same hugging attitude!
15 Jun 2009
I want to stop the clutter in my house but I don't want to part with something I already have and I care for. Still it's hard to resist to buy when I see something I love.
So I decided to open a new section with my shopping "not for real". This will ease my desire (and even my purse), allow me to keep a mark somewhere (in case the desire comes back)…and who knows, this could inspire my husband who always complains about having no ideas when it comes to gift!
Today, just for fun, I buy myself  some household things: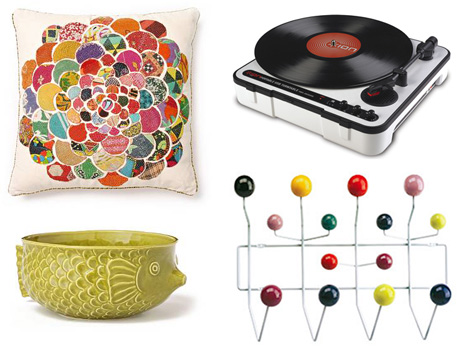 A happy pillow for the couch, a record player (with a USB key for recording all the vinyl discs I've just got back), a funny bowl for fruits  and a hallstand which is just lovely without anything put on. That will be all for today!
11 Jun 2009

Susie is 2 years old. Her drawings are getting less abstract, and like all moms, I am a big fan…
On the top it's a caterpillar. Here it's a crocodile :

Is it possible to be more obvious ?
04 Jun 2009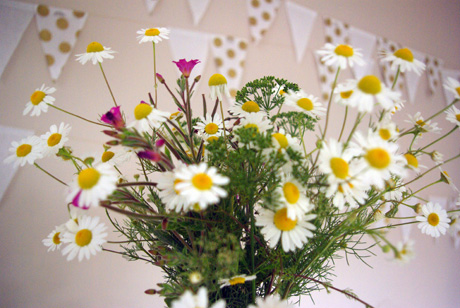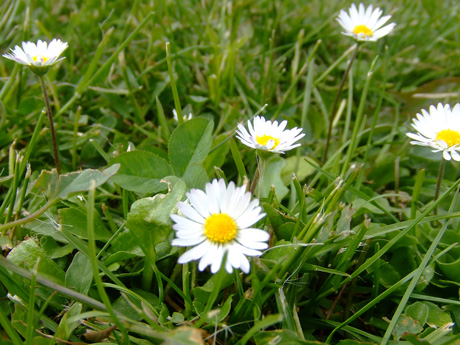 …flowers on this blog because I can't get enough of it.
(And also because I have too much work right now…)
26 May 2009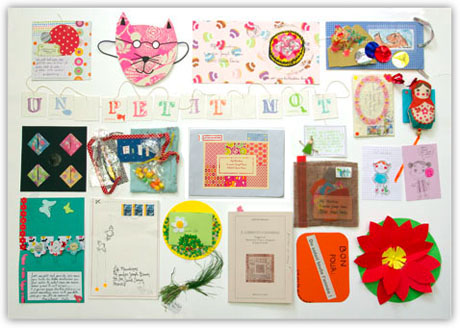 You impressed me!  I was just expecting little notes and look what I got! Every morning, I was excited to open my mailbox and discovering the daily mail.
Now, picking out 3 winners is too hard. Well, like the 3 musketeers, they will finally be 4 because it's really impossible to make a choice…
Just give me a little more time and I will return tomorrow with results and photos. It's a deal!