Rubrique :
just like that
07 Jun 2013
I am often asked where does my inspiration come from?
This morning as I was tidying up my home, I was looking at the many pillows and cushions we have, and I thought that it was in that kind of small details that inspiration comes from, when the mess randomly arrange colours, forms and pattern…
What about you ? In which details do you find your inspiration ?
Tulipes cushion (first picture) is on sale here. The fox comes from Sara Carr.
31 May 2013
My new online shop has been online since last Monday, but as you might have experienced if you tried to reach the blog this past few days, it had totally disappeared! As eager I was to announce my new online shop, I couldn't, how frustrating!
We're working on this for months and you'll see, this is a big change for me, and I hope it will be for you too.
I liked my former website, but Flash is almost over, it was not available on touchscreen tablets, and most of all, I was in a mood for change as I told you (remember?).
There is many products I did not have time to mention here, and since this shop is much easier to update, I really want to work more to show you more.
I hope you will enjoy…
But, please, feel free to tell me what you think about it!
16 May 2013
Remember my urge to change ? It struck again… This time it hit the studio's kitchen! This (small) kitchen was arrange a little bit too quickly when we moved in 7 years ago (there was so muuuuch to do in the whole house…). But last week-end, it became painfully obvious, it can not stay like this anymore, I had to do something!
As I wanted to have finished by Monday, I did not start in heavy work.
I am pretty happy with the result, considering how easy it was to do it. Problem is, now I want to change everything else in the studio. If it pleases you to talk a little more about interior deco here, I'll show you …
Want to see what it looked like before ? Read after the jump.
07 May 2013
I knew it would be hard to choose only 3 winners for my book. So I did it very quickly, like if I was ripping off a band-aid. And (totally subjectively) I choose :
Fanette who sent me a very cute video.
Stéphanie who remind me that I had to make a backup of my photos.
Yamini who promised me she will thank her mum.
Photos from my Instagram.
23 Apr 2013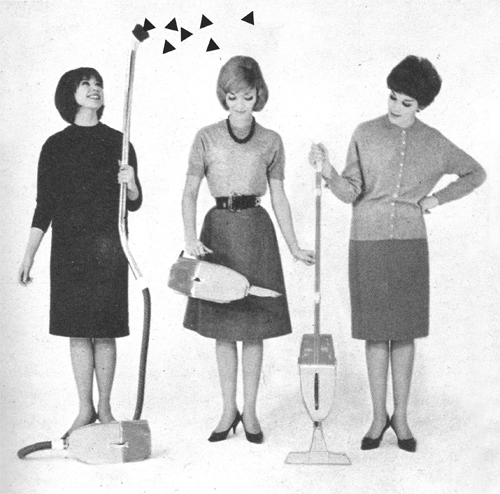 Each year at spring time, I have an urge for change. This year it had to be on my blog!
I have put everything out, sorted, made a total mess (sorry about the chaos you may have experienced in recent days here …) and I put things back in place, but not exactly as it was before, and… now my blog feels like a new place!
At first, like with every change, it feels a little bit weird, but you'll see, it's for the best.
02 Apr 2013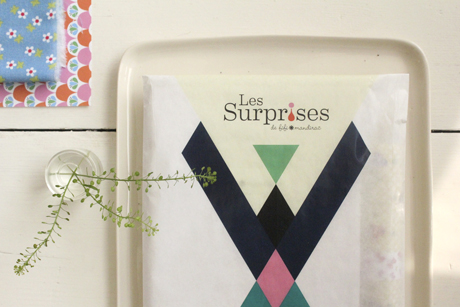 Today is "pochettes surprises" day!
As usual, I won't tell you what's inside, otherwise it won't be a surprise anymore. But at least, I can tell you : if you have 10 fingers, scissors, glue and ideas, you're gonna love it!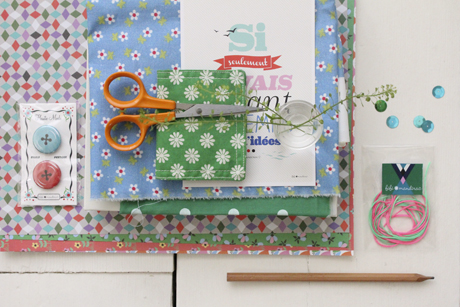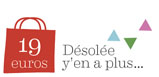 Shipping fee included for France.
For others destinations, send an email before placing the order.