Rubrique :
surprises to buy
06 Nov 2009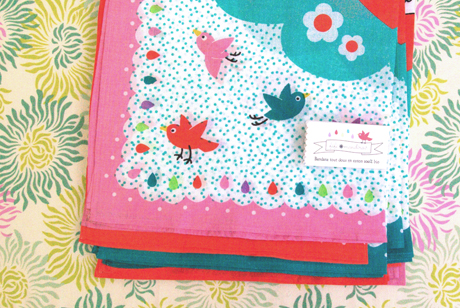 It took some time, but the bandanas I talked about this summer finally arrived!
I wanted them in bio cotton, so I hoped the fabric would have a smooth touch, but good surprise they are really soft! Just perfect to warm up your neck in these cold days…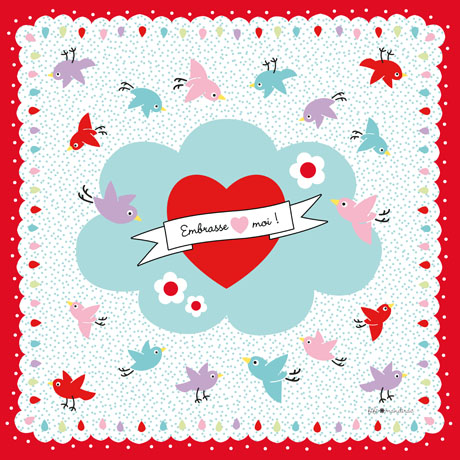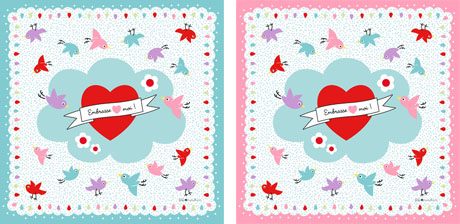 Square scarf size 50 x 50 cm made of 100% bio cotton.
18 Sep 2009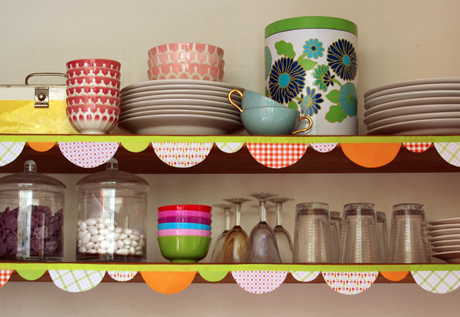 Weather is getting colder, so even shelves dress up !
I have decorated the shelves in the studio's kitchen with those "garden kitchen style" new origami papers.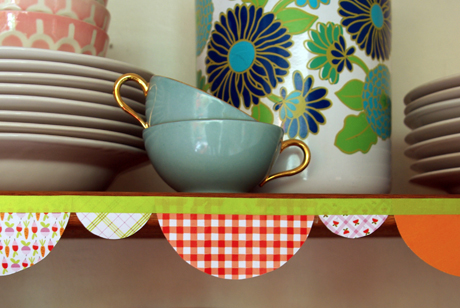 It is very easy to make, but, still,  here is some explanations here.

18 sheets. Size 12 x 12 cm. Shipping fee included.
03 Sep 2009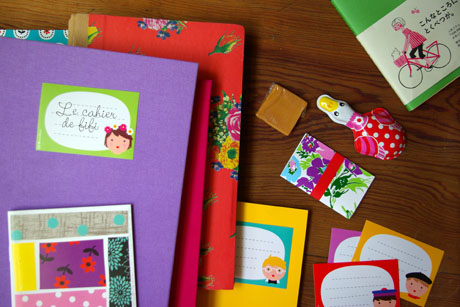 It's D day ! Moms have bought new schoolbags, children have prepared their pencils and copybooks, and I have made colorful labels to stick on books: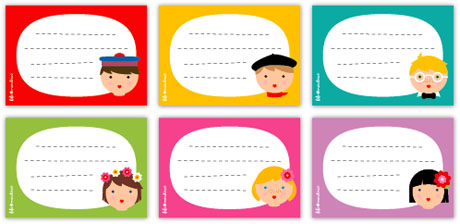 6 self adhesive labels – Size 85 x 60 mm. Shipping fee included.
To cheer up those who'd rather be still in vacation, here is something to get ready for the next breaks …
27 Aug 2009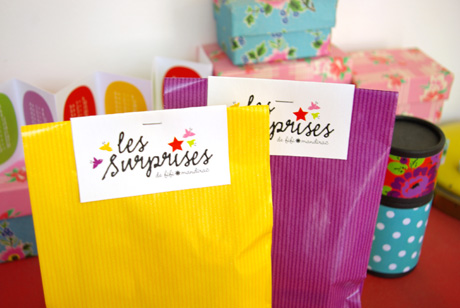 Just like every other year, getting back to usual life makes one wish to prevent holidays from ending, but one must admit that, after all, it's nice being back as well.
Reopening also stands for the promise of little self-indulgences : catching up with friends, getting back to one's habits, finding nuts in the garden, and possibly unfold the surprise package I've carefully prepared at your intention.
Just so that it remains a surprise, I won't elaborate too much. I just hope you like the Marouschkas and Marouschkos…
Shipping fee included (for France only)
22 Jul 2009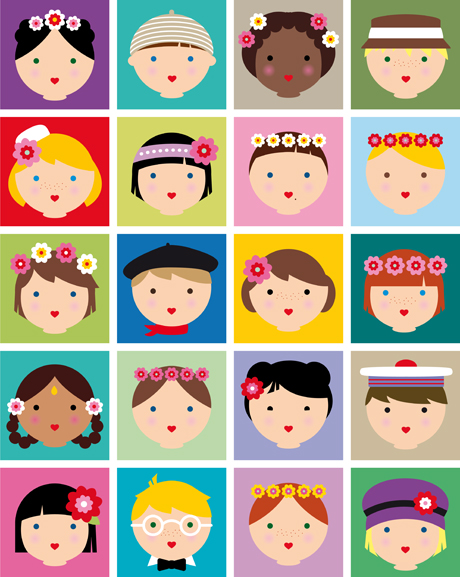 Marouschka's family keeps growing up. Today, there are 8 new ones!
And because you asked for it, there are now also some Marouschko.
All will be on cards in September, but they are already gathered on a poster.
Format 32 x 45 cm. Papier 250 g. Frais de port inclus.
20 Jul 2009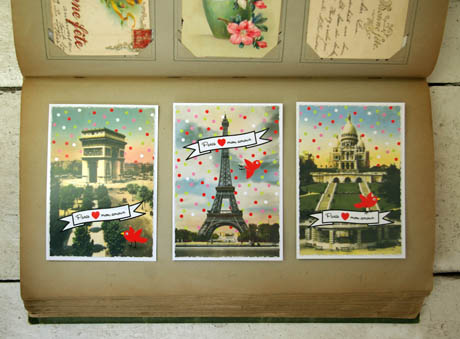 In Paris during the summer, there is more tourists than Parisians, so even if you are not (yet) in holidays, you feel like you are.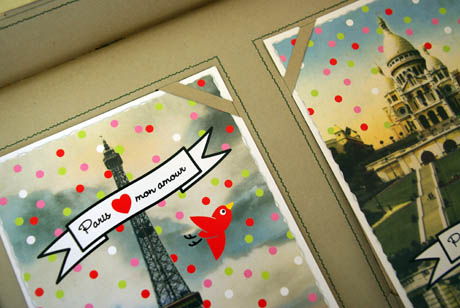 You enjoy the sun at a table outside a café, you stay there to have diner, you take a few rides at the Tuileries fair, and you can also send postcards to friends who are away!