Rubrique :
surprises to do
29 Nov 2011
At Créations & Savoir-faire Fair, people was gathering each time Kristina was teaching how to do these pretty stars. I know that many of you already made your ones at home after the fair, but I am prettu sure that you will be happy to have a tutorial, right?
Here it is ! It is very easy to make, all you need is 4 sheets of origami paper. You don't even need glue !
If you enjoy Kristina's tutorials, and since it's time to start thinking about Christmas gifts, you might want to offer her book: Déco de papier published by Éditions Tana. It's awesome!
17 Jan 2011
Don't you think that putting things into small boxes makes them more precious?
These ones are made with my new papers, thanks to a new origami lesson from Kristina whom I guess you remember…
Here is the tuto, and papers are right here:
18 sheets. Size 12 x 12 cm or 15 x 15 cm. Shipping fee included.
22 Dec 2009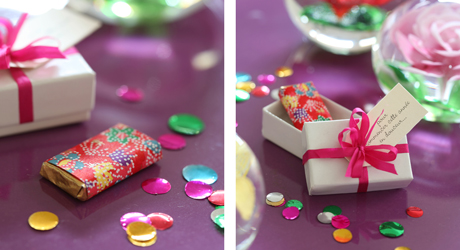 I know I promised to give you idea of how to use the pattern you download each day till Christmas.
But time is flying by, and did not let me post any, so here is one taken from my book : "Cartes, faire-part et billets doux" :
– Take off gently the wrapping paper around the chocolate, so you can use is as a model for the new one  that you will cut out from a nice printed pattern. Then close it with a bit of glue.
It's such a piece of cake, that it doesn't matter if you do it at the last minute… It will be the perfect final touch on your Christmas table !
03 Nov 2009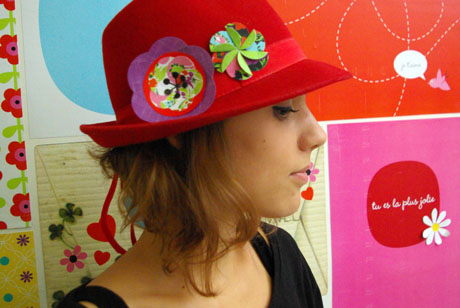 It's been a while since the last "craft work"! So here is a new one to get back to practice.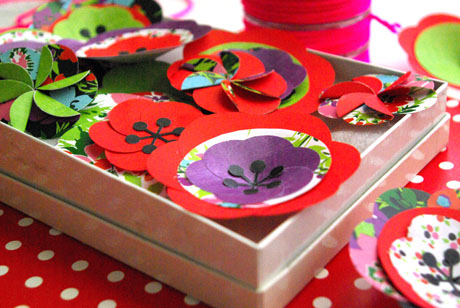 Starting with only paper circles, you will create 3 different types of corolla-shaped flower! Here is the secret.
Use your imagination to create different flowers by assembly them. Then you only have to figure out where to put them. On your hat, in your hair, or on your "decolletage"?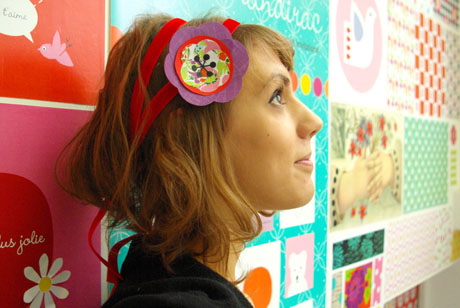 Many thanks to my two interns : Maud for making the flowers and Véronique who let me shoot her for her last day of work !

18 Sep 2009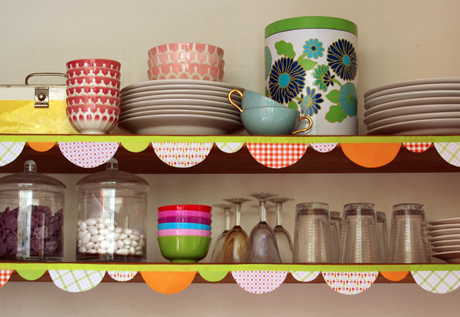 Weather is getting colder, so even shelves dress up !
I have decorated the shelves in the studio's kitchen with those "garden kitchen style" new origami papers.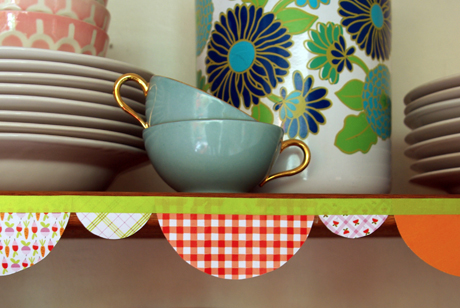 It is very easy to make, but, still,  here is some explanations here.

18 sheets. Size 12 x 12 cm. Shipping fee included.