Rubrique :
my work
30 Aug 2010
Charlie is 2 months old, and this is only now that I find some time to do his birth announcements!
Like for Susie's one, I wanted something different. So, I did not use paper but fabric to tell everybody the great news (that everybody knows already) !
15 Oct 2009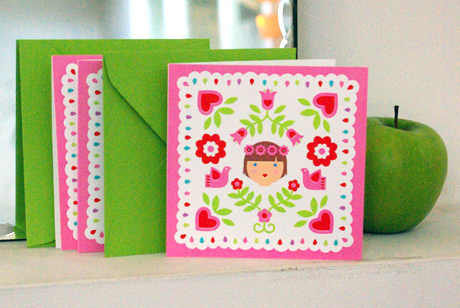 A little Rosalie was born a few days ago…
Her parents commissioned me for a birth annoucement that will refer to their slav origins..
Here is the result. I like it so much that I am thinking of including it in the collection. What do you think ?