Rubrique :
surprises to see
14 May 2009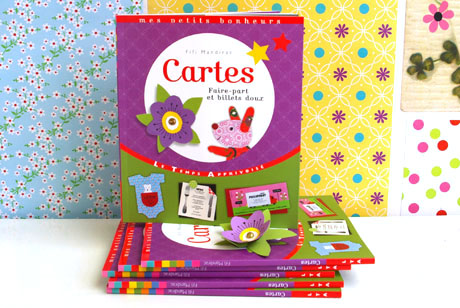 Brand-new and pretty nice, my book shows up today!
Available at well-assorted bookstores and right here:
12 May 2009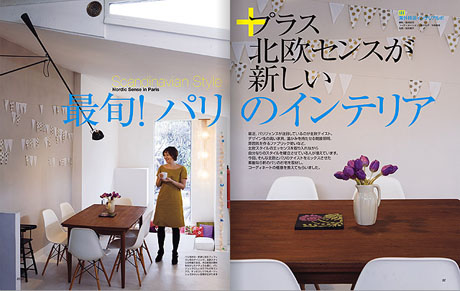 This morning, in my mailbox I found  one issue of Lee . It's a Japanese magazine which did a photo shoot at my home in the end of winter.
I always smile when I see my home on pictures, but in a Japanese magazine on a subject about Parisian interiors in Scandinavian style, it's really funny, don't you think?
06 May 2009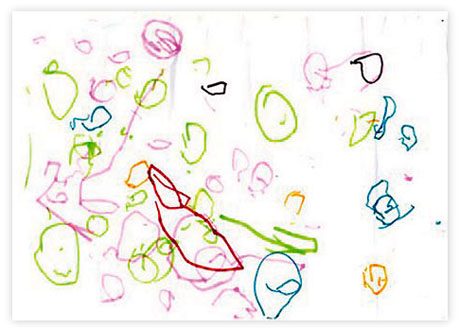 Today it's Coloring Day! A happy coincidence that it's Wednesday.
The trademark Staedler is the initiator of this simple idea: children help other children by offering their drawings for the benefit of Save the Children.
If you want to know more about it, click here.
On this occasion I remind you of the Kid's drawing group set up by my friend.
You won't get tired of  these refreshing, courageous and unique drawings.
I feel sad having lost all my drawings at a flood. Here's the only one that remains from my childhood: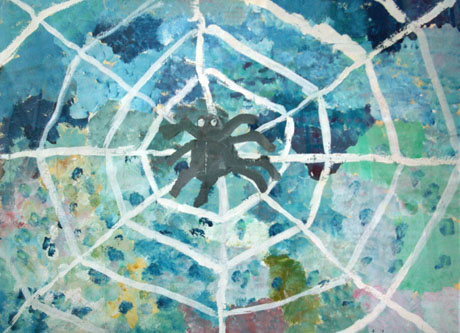 Scary, isn't it?
Top : drawing by Susie, 2 years old.
23 Apr 2009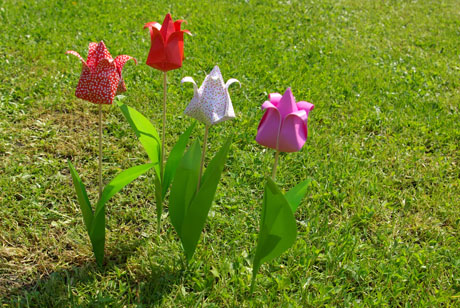 As every year in the same season, they will celebrate the Tulips Festival in the beautiful park next to my home.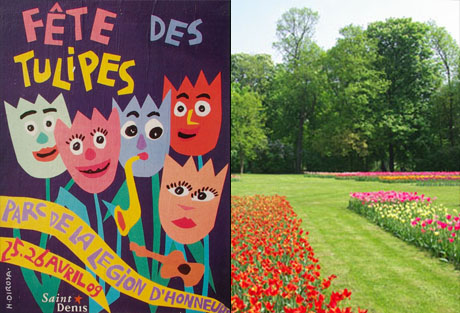 For the last few weeks, I've been watching the bloom which will be just in time for the big day. But for some time, tulips also have invaded the studio. It is Kristina who prepared her new origami's lesson!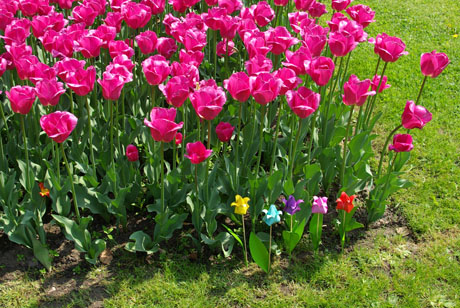 We went to plant them in the park so that they can party too! I hope it will be sunny…
20 Apr 2009
A Mom who thinks that pandas are cute, who has asian origins and a baby born hairier than expected,  and here is a  birth announcement for brand new Léopold…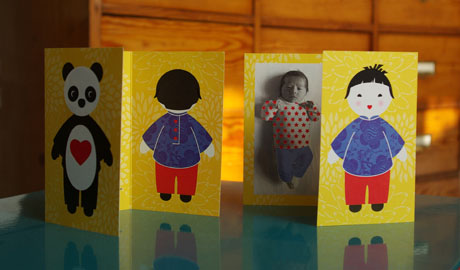 It all started eight years ago, with a desire to announce good news!
Since then I've always had a lot of fun creating custom-made announcements.
Still, it is not always easy to create one that will fit unknown people.
But that's where all the fun is! Because I have to ask lot of questions, because I get many answers, because we get to discuss about many issues, and at the end it also occured that we became friends!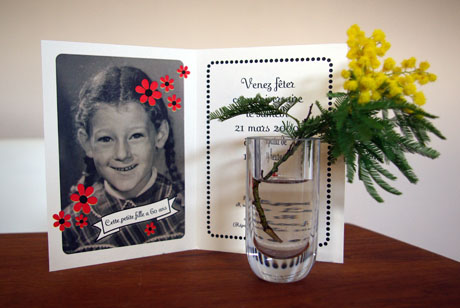 For this one it was much easier, I knew the client well because it was… my mom!
06 Apr 2009
Two weeks ago, that was my birthday. And I got this huge book as a gift!
Since two weeks ago, I kept flipping through the pages, discovering and rediscovering Charley Harper's talent. I already knew his pictures, which waken up some memories, but I didn't really know a lot about the author. But what a masterwork!
If your birthday is still far away but theses pictures make your mouth water, enjoy right here!
03 Apr 2009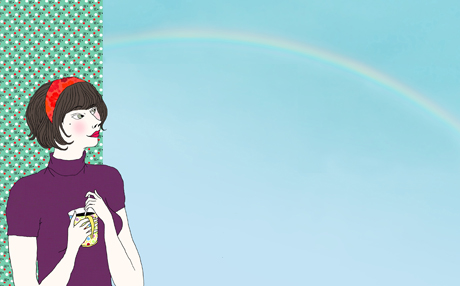 …sketched by Mai-Lan.
We have met only by mail, nevertheless I recognized me all the way to the cup of tea. It's because this girl has an expert eye for portraits. Better have a look at her blog which made me laugh more than once !