Rubrique :
nice surprises
21 Sep 2010
Tamara lives in Holland, I live in France. She is a nanny. We don't speak the same language.
Actually, Tamara and I don't even know each other.
But I would like to say thank you !
Thank you, because last week, I was feeling a little bit sad, leaving my baby Charlie for his first whole day with his nanny, when I found a pretty enveloppe on my desk.
Surprise inside! There was a necklace with pearls like candies. And also a little note saying how much she loves my blog and my work. Saying thank you just for the pleasure of it. I was moved.
At this exact instant, I knew that I was happy with getting back to work…
So, Tamara, this is now my turn to say thank you, with all my heart!
30 May 2010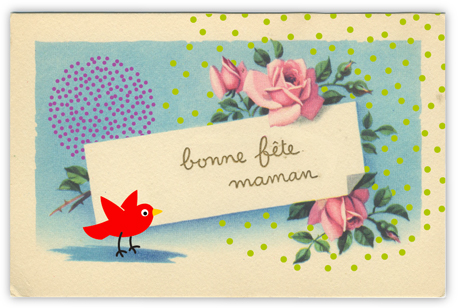 Today (in France) it is Mother's day.
So twice more reasons to be happy!
20 Mar 2010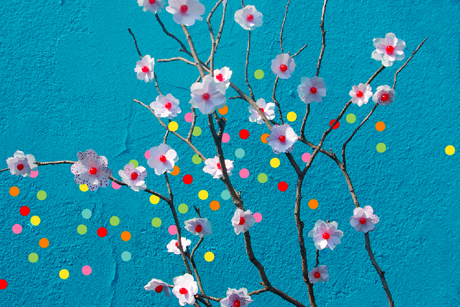 I cannot believe how long this winter was!
I have never been so eager to see the first sunny days of spring arrive…
Still, now it's the end of the spring that I'm waiting for, because if everything is going well, along with the first summer days … a baby will should arrive !
So, to celebrate both good news, here is a new desktop wallpaper!
16 Mar 2010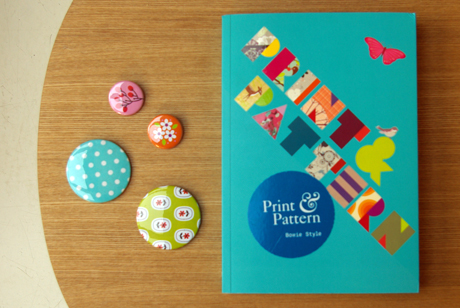 If you're a graphic designer, if you like patterns or if once in a while you visit the "Les blogs que je lis" section, you certainly know Print & Pattern, Bowie Style's famous blog. As you may guess from its name, it's all about prints… and… patterns, my favorites!!!
I am very proud to have been already mentioned several times. And even more proud when she asked me if I would accept to be presented with other designers in her coming book.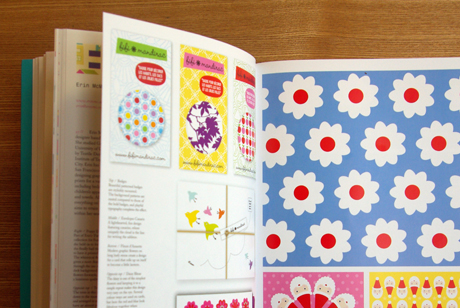 It was almost 2 years ago (such a project takes time!) and this morning I had the good surprise to see that the book had become real. With 2 double pages dedicated to my work ! Proud as a peacock, I'm telling you!
"Print & Pattern" by Bowie Style published by Laurence King.
Disponible en bookstores or here.
07 Jan 2010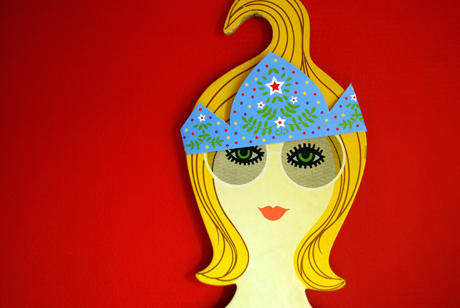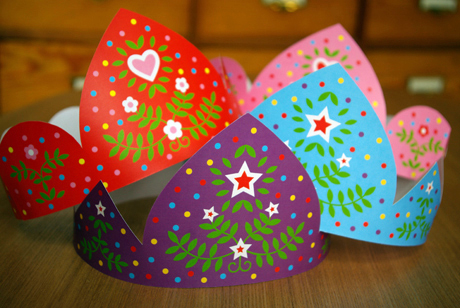 I know that twelfth-night was yesterday, but it's not a reason to forbid ourselves from eating the Twelfth Night cake, don't you think ?
Here is my contribution to the party (with Clementine's help, who just finished her intership) : colourful crowns for every heads !
Thank you so much for all your advices on the subject "fabrics made by  Fifi"! It's going to take a while, I am going to have to make some choices, find some money  (or a sponsor who knows ?) but I am dying to do them as much as you do…