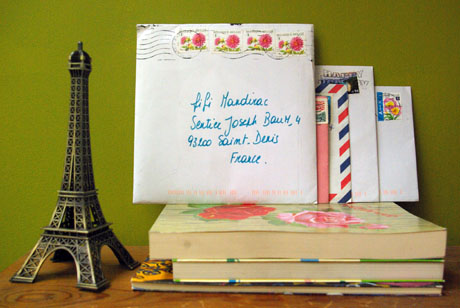 My book will be available by May 14th. That means in only  3 days and even be sold right here…
I also have a little surprise for you: 3 books to win.
How to do? Just send a card or drop a line to the studio!
I will send one copy (signed if you insist!) to the 3 authors of the letters which surprised me the most.
So let's go!
Results on May 25th…
Fifi Mandirac – 4, sentier Joseph Baum – 93200 Saint Denis –  FRANCE