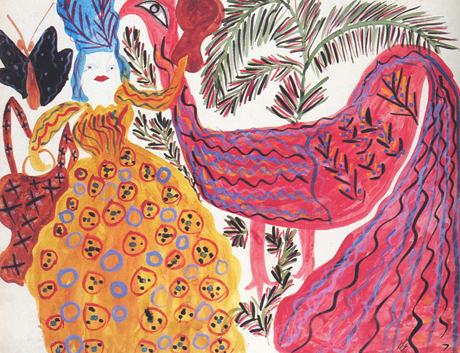 How do you become an artist ? Baya never ask herself this question. She was born as such. That was in the early 30's.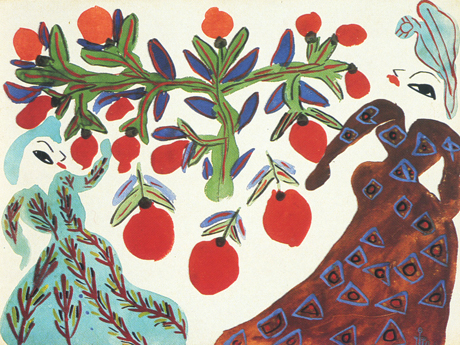 Little orphan from deep in the Maroccan countryside, she knew nothing about art and she was to become a maid. But her urge to paint was so strong that it succeeded in breaking her fate.With pure luck and also lucky encounters, she had her own exhibition at the Maeght Gallery while she was only 16. She mingled with Picasso, Braque among others. But her success has nothing to do with luck.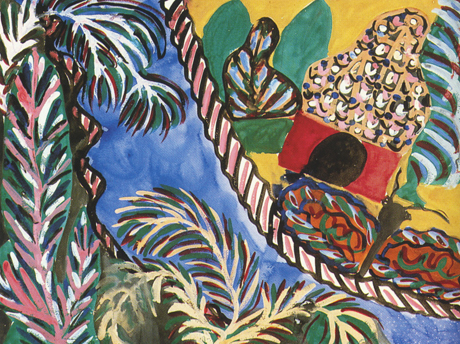 Baya has such a way to gracefully fill the space with shapes and colors that in spite of a naive stroke she makes me think of the greatest. And also of sun and holidays… summer in short!