A Mom who thinks that pandas are cute, who has asian origins and a baby born hairier than expected,  and here is a  birth announcement for brand new Léopold…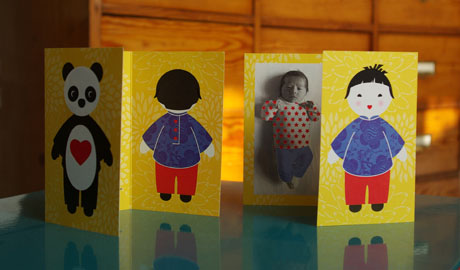 It all started eight years ago, with a desire to announce good news!
Since then I've always had a lot of fun creating custom-made announcements.
Still, it is not always easy to create one that will fit unknown people.
But that's where all the fun is! Because I have to ask lot of questions, because I get many answers, because we get to discuss about many issues, and at the end it also occured that we became friends!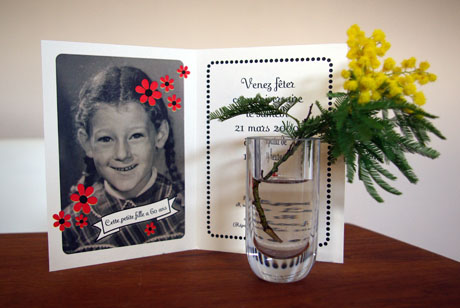 For this one it was much easier, I knew the client well because it was… my mom!