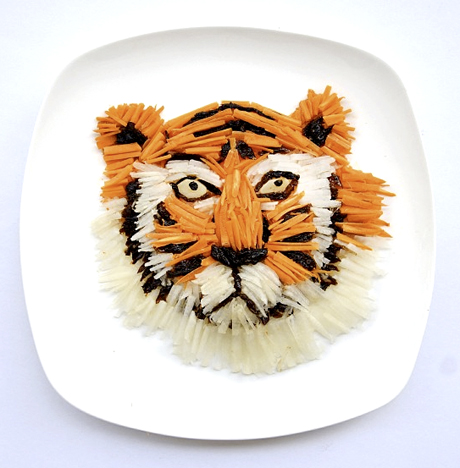 Playing with food is not a new idea. We have this funny plate and we do that everyday at home. But it still makes me laugh.
Lately, on Instagram I followed Hong Yi's challenge. Each day, on her account, the Malaysian artist posted a picture of an artistic  plate .
Here are my favorites pictures. The others ones here.
If you're interested, here are a making-of and an interview.
And check this other project from Red Hong Yi, it's awesome too!