Tag Archives:
affiche
22 April 2010
My last holidays seem to be pretty far away today, with so many great projects on their way, and despite being tired, none are planed yet…
So I am staying in Paris, and I am traveling throught those beautiful posters from  The Heads of State and Bianca Gomez. They are from our days, but they remind me the posters from the old days, like the ones of Air France that were in my grand-father's study …
What about you? What is your dream destination?
22 July 2009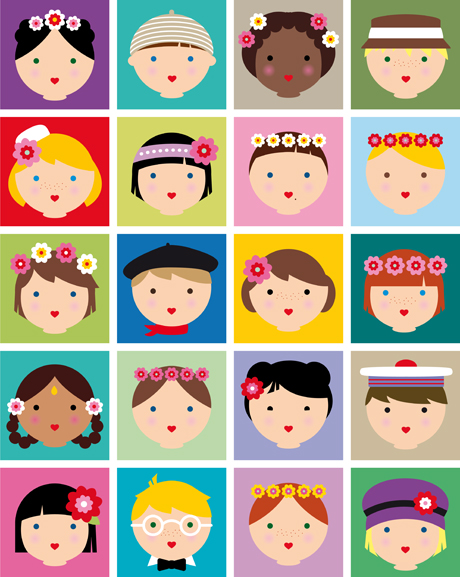 Marouschka's family keeps growing up. Today, there are 8 new ones!
And because you asked for it, there are now also some Marouschko.
All will be on cards in September, but they are already gathered on a poster.
Format 32 x 45 cm. Papier 250 g. Frais de port inclus.
6 November 2008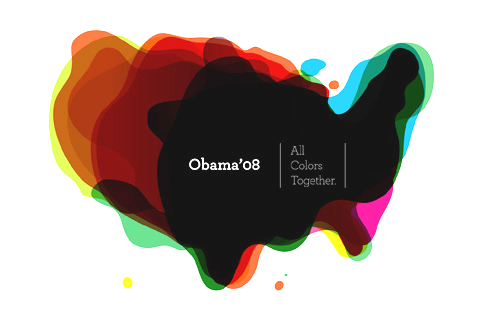 Il a gagné ! Les américains ne nous ont pas demandé notre avis, mais on dit que plus de 80% des français auraient voté pour Obama. Il y aurait plein de choses à dire sur ce moment historique, mais comme d'autres le font mieux que moi, je vais me contenter de parler graphisme…
D'abord parce que pour sa propre identité graphique, il a été très fort, Barack ! De son logo identifiable comme celui de Pepsi à la cohérence esthétique tout au long de la campagne, tout est dit ici.
Cette campagne a été aussi une source d'inspiration sans fin pour des graphistes qui n'ont pas laissé passer l'occasion de s'exprimer. De nombreux sites ont recensés ces créations militantes, même le site officiel s'y est mis !.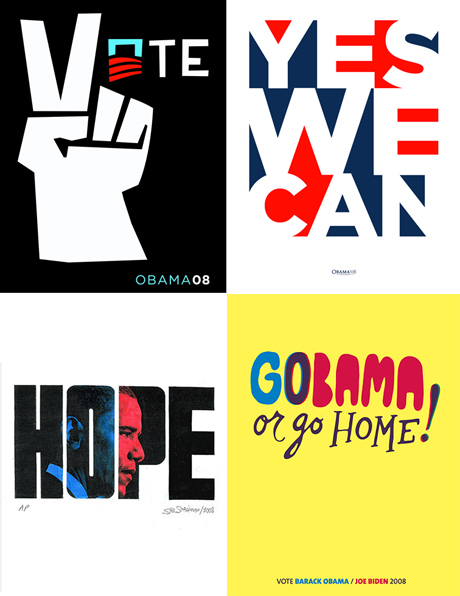 Certaines affiches sont fortes, justes, drôles ou tout simplement belles…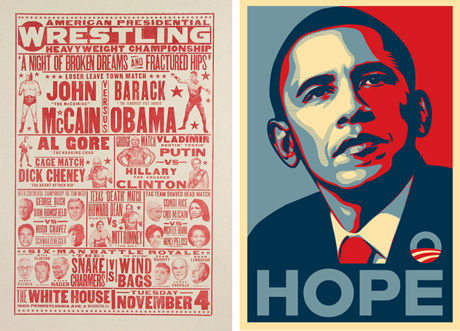 Cette dernière, du graphiste Shepard Fairey, a été tellement reprise qu'elle en est devenu presque officielle.
Quand une image est forte, on ne peut rien contre elle…
18 January 2008
"Une affiche dans la rue, c'est un quart de seconde : ça marche ou ça marche pas. Ça ne pardonne pas."
C'est pas moi qui le dit, c'est Michel Bouvet que j'ai eu la chance d'avoir comme professeur pendant mes études.
Et celles de Strawberry Luna, elles marchent !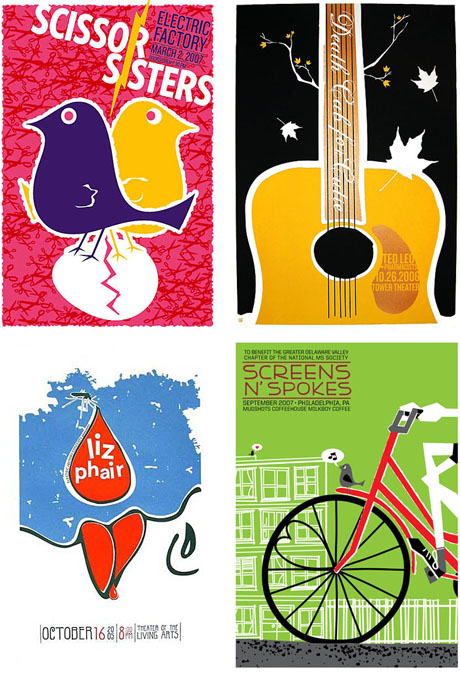 Je suis tombée dessus au hasard du web, et j'ai passé commande. Pour voir.
Mes affiches sont arrivées aujourd'hui et quelle bonne surprise : ils s'agit de sérigraphies numérotées. Elles sont sublimes ! De vrais tableaux. Tellement beaux que je pense déjà à enrichir ma collection…