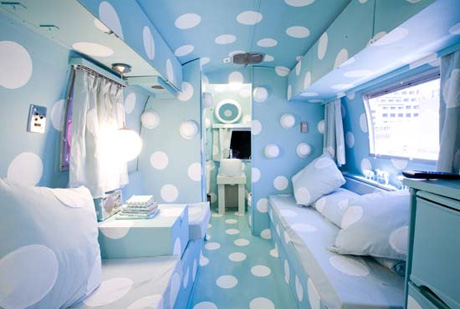 I never knew why, although I love space and big houses, I've always had a thing for cabins, trailers and other little cosy nests! Maybe because of their exotic and cheering feeling?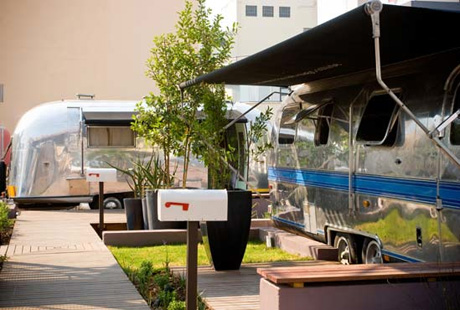 I've seen a report about this Airstream trailer's camp and since then I just dream to spend a few days (and nights) in the air! These coach-beauties were decorated by artists who gave each of them a very special personality.
"Dorothy" and her big dots and "Love of lace", rose-colored like a candy, are my favorites, but have a look at their 5 friends….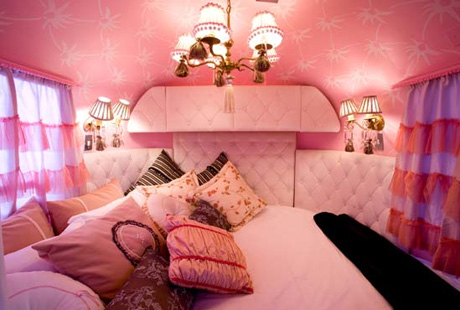 This luxury camping is located at Cape Town in South Africa, but most surprising, it is perched on the top terrace of one of the most classical hotels!