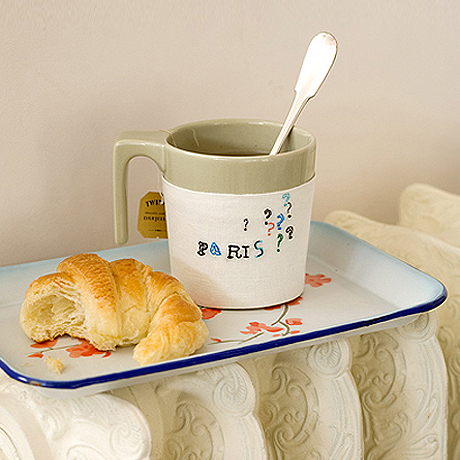 Well, I am not going to let you look for the answer any longer ..
Only 
Marie-Laure
found out what my role was in 
those 2 books
: I was the stylist.
I have often been asked to explain what is this job about. In the case of those books (like for the ones that followed)
the purpose was to present nicely the artist's creations.
Try to imagine what the picture would look like for example… taken from the top with different accessories (a black tray, a spoon with a red handle, and the whole put down on a wooden desk).
The atmosphere would have been much different.
That's why each detail matters. Even the croissant you choose … That's true!!! … Even the way it's been bitten!
This part of my job brings me lots of joy!
It also remembers me when, as a little girl, I was used to create installations just to look at them.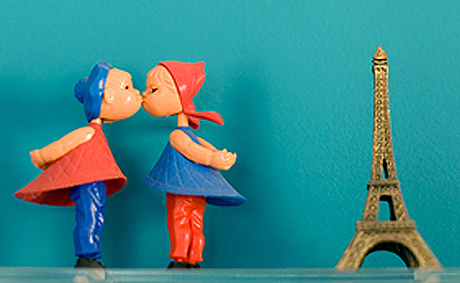 But obviously, all of this means nothing without a good photographer…
Photos by Claire Curt, from "Paris Vintage" by Hélène Le Berre – Published by LTA.