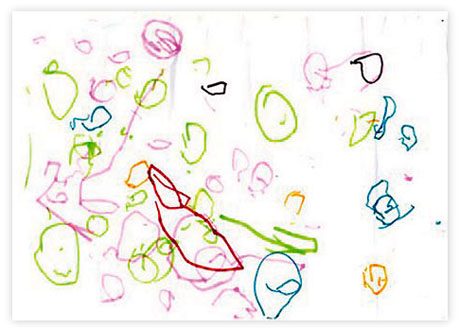 Today it's Coloring Day! A happy coincidence that it's Wednesday.
The trademark Staedler is the initiator of this simple idea: children help other children by offering their drawings for the benefit of Save the Children.
If you want to know more about it, click here.
On this occasion I remind you of the Kid's drawing group set up by my friend.
You won't get tired of  these refreshing, courageous and unique drawings.
I feel sad having lost all my drawings at a flood. Here's the only one that remains from my childhood: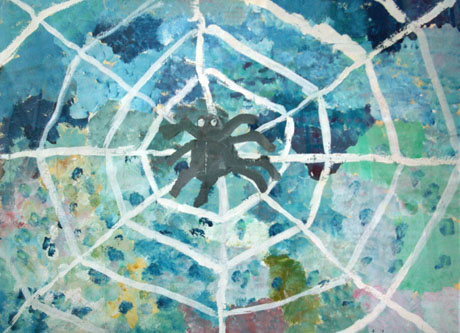 Scary, isn't it?
Top : drawing by Susie, 2 years old.