Tag Archives:
concours
11 May 2009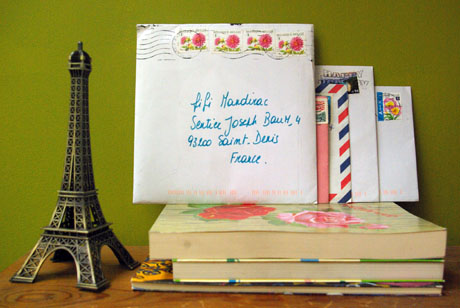 My book will be available by May 14th. That means in only  3 days and even be sold right here…
I also have a little surprise for you: 3 books to win.
How to do? Just send a card or drop a line to the studio!
I will send one copy (signed if you insist!) to the 3 authors of the letters which surprised me the most.
So let's go!
Results on May 25th…
Fifi Mandirac – 4, sentier Joseph Baum – 93200 Saint Denis –  FRANCE

1 February 2008
L'heure, c'est l'heure : janvier est terminé. Mon petit concours photo aussi.
Enfin, presque puisque je n'arrive pas à me décider…
Vous m'avez envoyé plein de photos, vous avez dû bien vous amuser. Et moi aussi !
Seulement, au moment de choisir un gagnant, je m'amuse moins : comment départager le visage très "munchien" de l'aspirateur orange, la frimousse "so cute" du scooter, la bouille cartoonesque des écouteurs et la tête hilare de la benne de recyclage ?
Hein, comment ?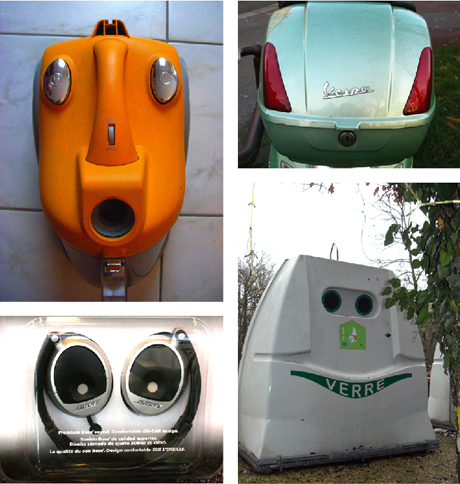 Là, j'ai besoin de votre aide. Alors, je vous donne jusqu'à lundi soir pour me dire quelle est votre photo préférée !
Comme ça, on décide ensemble, vous êtes d'accord ?
(Attention, pas de triche : on ne vote qu'une fois et les auteurs des photos restent anomynes, même si bien sûr ils ont le droit de voter.)
J'aurai pu vous soumettre aussi cette photo que j'adore, mais j'ai décidé de la mettre hors concours parce qu'elle prend tout son sens grâce aux traits de crayon ce qui n'est pas le cas des autres et parce qu'ayant déjà été publiée par l'auteur sur son blog, elle n'est plus anonyme.
Cependant, comme c'est une de mes chouchous, je lui réserve une petite surprise aussi.