I want to stop the clutter in my house but I don't want to part with something I already have and I care for. Still it's hard to resist to buy when I see something I love.
So I decided to open a new section with my shopping "not for real". This will ease my desire (and even my purse), allow me to keep a mark somewhere (in case the desire comes back)…and who knows, this could inspire my husband who always complains about having no ideas when it comes to gift!
Today, just for fun, I buy myself  some household things: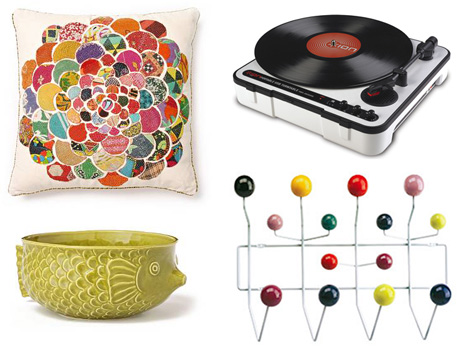 A happy pillow for the couch, a record player (with a USB key for recording all the vinyl discs I've just got back), a funny bowl for fruits  and a hallstand which is just lovely without anything put on. That will be all for today!