Tag Archives:
loisirs créatifs
14 May 2009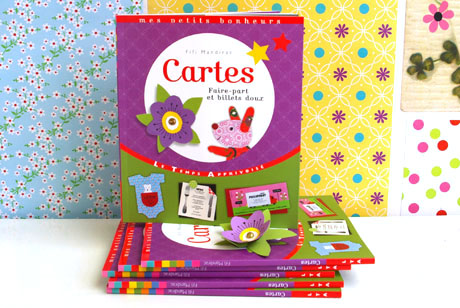 Brand-new and pretty nice, my book shows up today!
Available at well-assorted bookstores and right here:
27 April 2009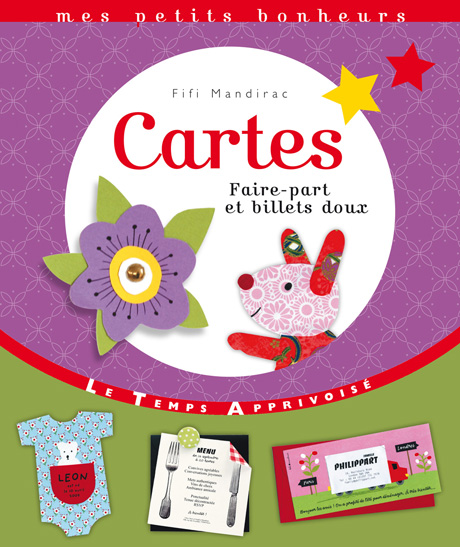 Here it is, I just received the first copy of the small book that I made for Le Temps Apprivoisé publishers ! It is part of a collection entitled "Mes petits bonheurs". Nice program, isn't it ?
I talked a little bit about it there, but it had to remain a secret. Now I am allowed to speak about it and to show you the cover.
Such a projectIt is new for me, and I feel very lucky because Valérie Gendreau trusted me to do both the creations and the layout. I am also very happy that Claire Curt was the one who made the pictures. The result is as beautiful as the moment we spent together !
The official release is May 14th. Now I have a kind of stage fright… Hope you will enjoy it !