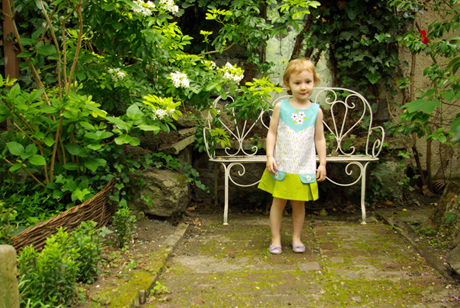 Just a few more adjustments and everything will be perfect. The dress that I was talking about 
here
is about to exist for real. And not only for Susie, who is posing here for you with the first prototype … just to keep you waiting !
Soeur Alma from C'est dimanche designed a very pretty dress, with a vintage feeling and a perfect cut. I couldn't hold myself from adding some flowers and colours (you know me!). Thanks to Corentine from Motif Personnel, the kit (pattern + fabric) will finally become real.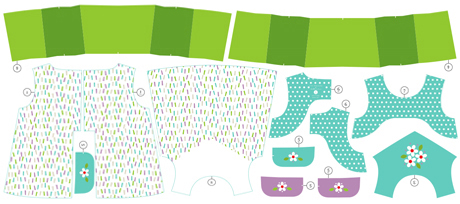 By the way, with Sister Alma we finally decided to do 3 sizes : 2, 4 and 6 years old. Also in 5 differents designs, because it was way too hard to choose only one …
The pattern will be printed directly on the fabric, it's easier this way. But if it's still too complicated, you'll have the possibility to order it already sewed.
We keep you posted as soon as we're ready!