Tag Archives:
oiseau
6 November 2009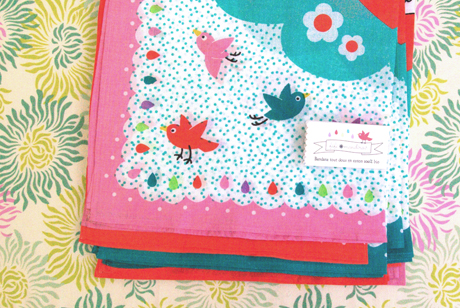 It took some time, but the bandanas I talked about this summer finally arrived!
I wanted them in bio cotton, so I hoped the fabric would have a smooth touch, but good surprise they are really soft! Just perfect to warm up your neck in these cold days…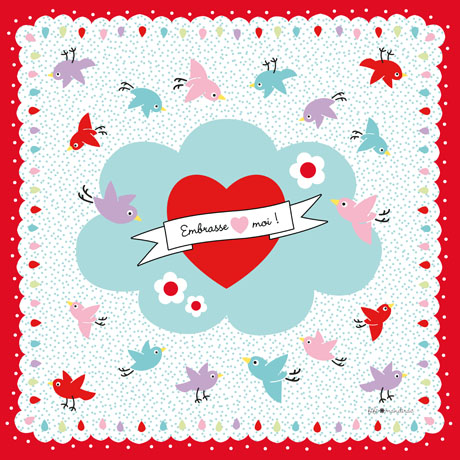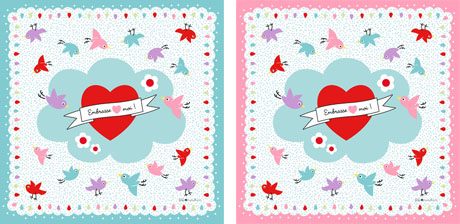 Square scarf size 50 x 50 cm made of 100% bio cotton.
14 December 2007
Après avoir semé des fleurs et des pois partout maintenant c'est de petits oiseaux dont j'ai envie. Il y en a sur la bannière de mon blog, sur ma dernière série de cartes postales et à mon avis ce n'est qu'un début…
Ceux que j'ai découverts sur le site d'Ann Wood sont irrésisitibles :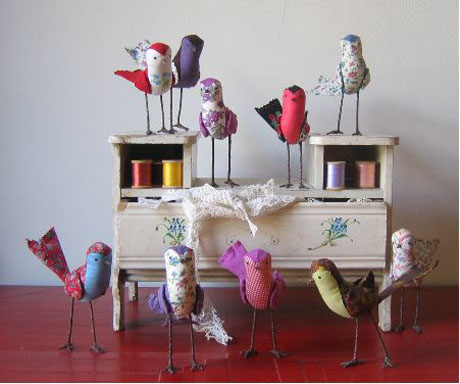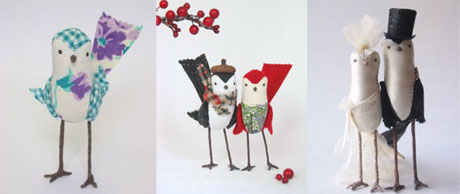 Malheureusement malgré leur prix, ils sont aussi difficiles à attraper que des vrais : sitôt mis en vente, sitôt épuisés. C'est peut-être mieux comme ça, car c'est bien connu : les oiseaux sont mieux en liberté !
Que cela ne vous retienne pas d'aller visiter son univers si charmant… pendant que moi, je m'envole vers Bruxelles ! A mardi…