Tag Archives:
Pâques
30 March 2009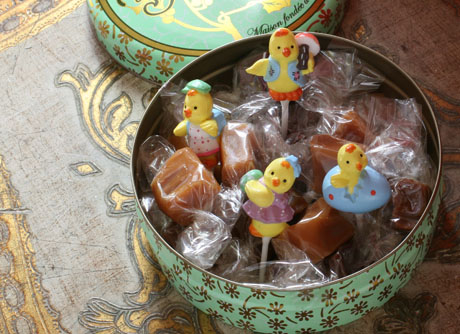 I bought these little figurines, vintage and kitschy just like I love it, from a pastry chef who gave up his business. They were so cute that I bought the whole stock.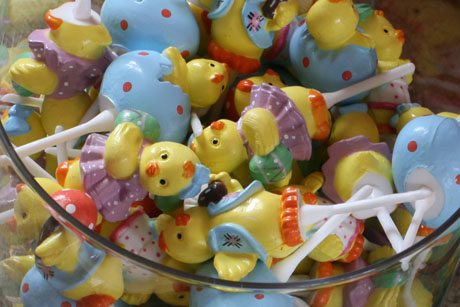 Though, because Easter is soon, I share a little bit with you!
Set of 4 figurines. Shipping fee included.