Tag Archives:
tulipe
14 April 2009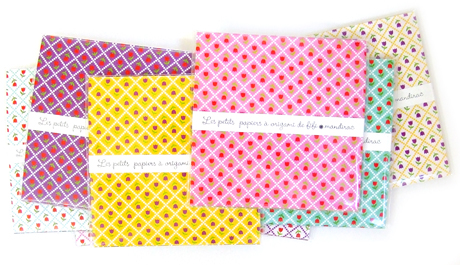 Here is the paper that Kristina used for the cubes !
There are four colour ranges (turquoise, yellow, pink, purple) each including 5 different patterns and one plain. That makes 18 paper sheets in each of the little packages.
Plenty to fold ! Especially because Kristina is preparing other origami lessons …
18 sheets. Size 12 x 12 cm. Shipping fee included.